Winter Chill Out Sale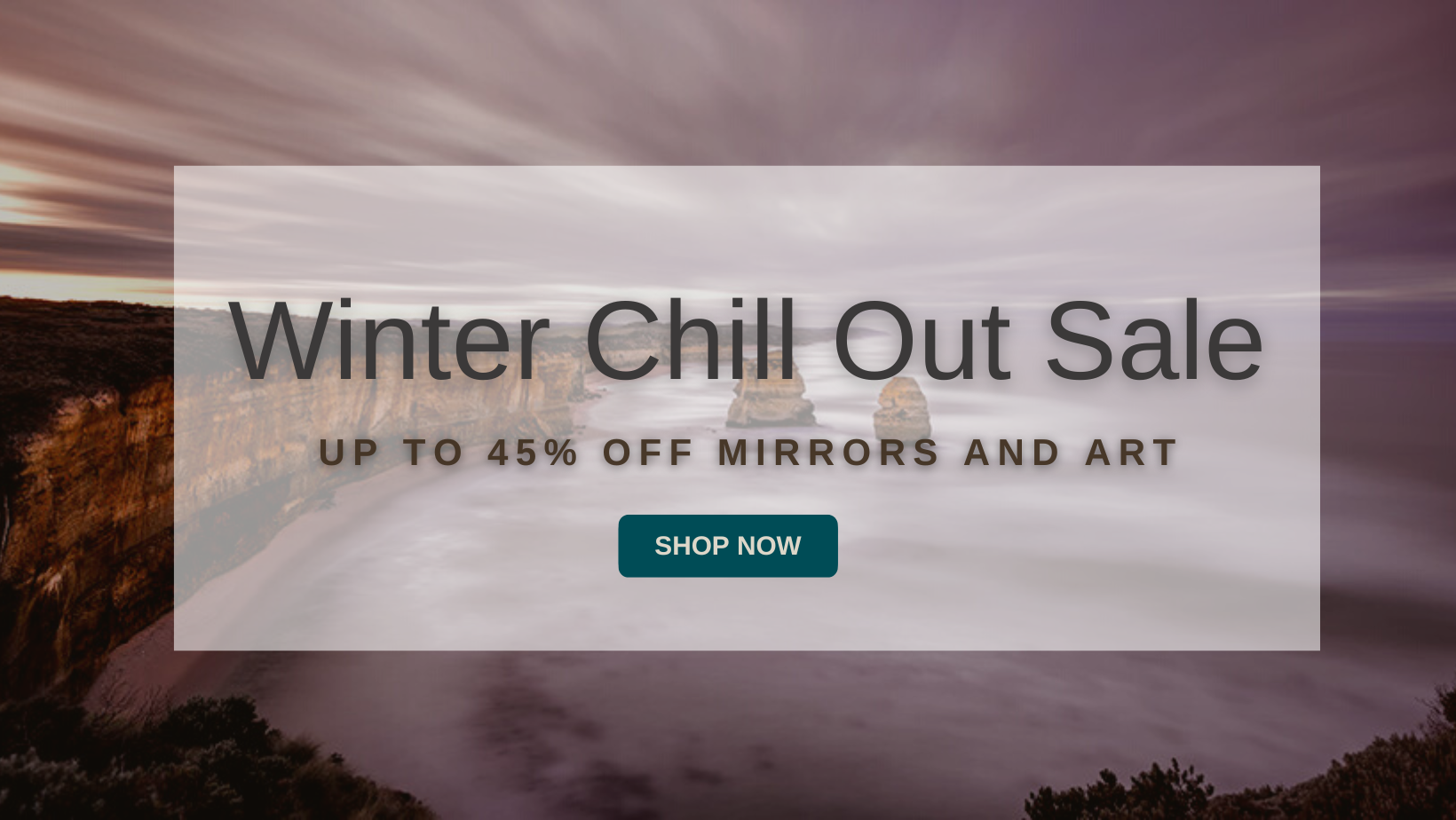 Shake the winter blues with our Winter Chill Out Sale!
Stay cozy this winter while sprucing up your living spaces with our Winter Chill Out Sale! Discover a fantastic selection of mirrors, artwork, and framing options, all at discounts of up to 45% off. This sale offers the perfect opportunity to find the pieces that reflect your style.
Explore our extensive collection of mirrors that not only add a touch of elegance to your space but also create the illusion of larger and brighter rooms. With various sizes, shapes, and designs, you're sure to find the mirror that complements your aesthetic perfectly.
SHOP WINTER CHILL OUT SALE HERE
---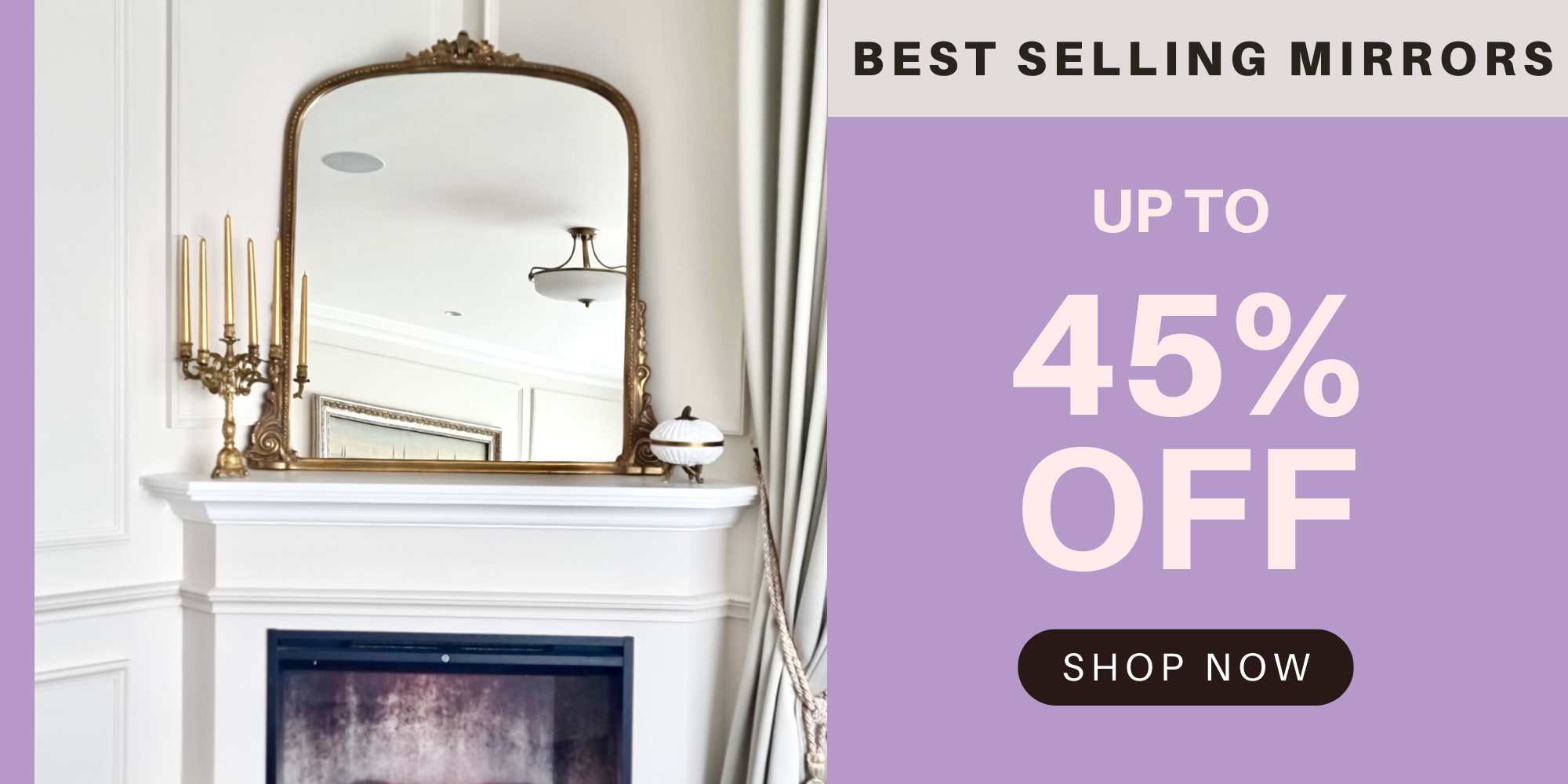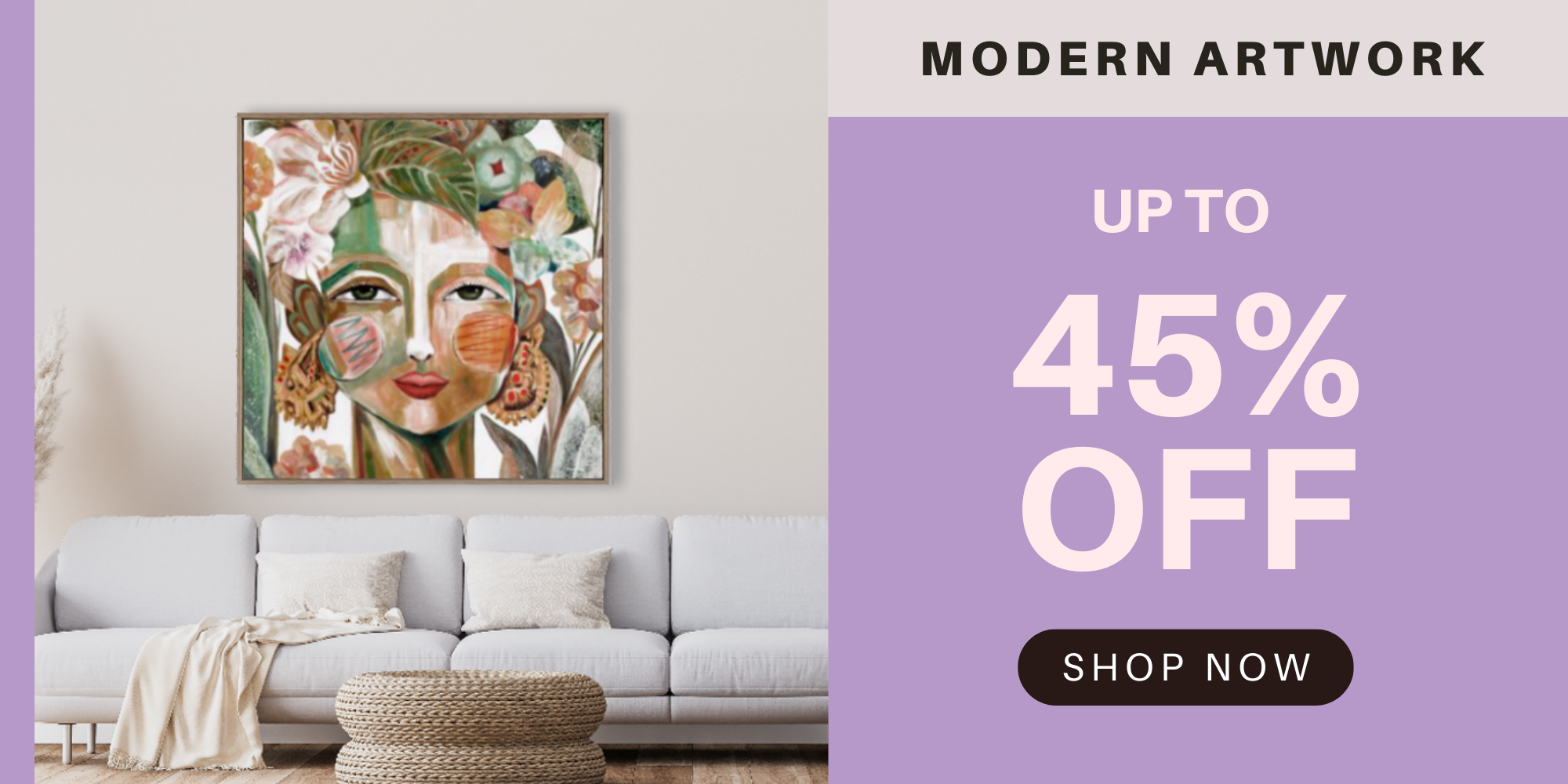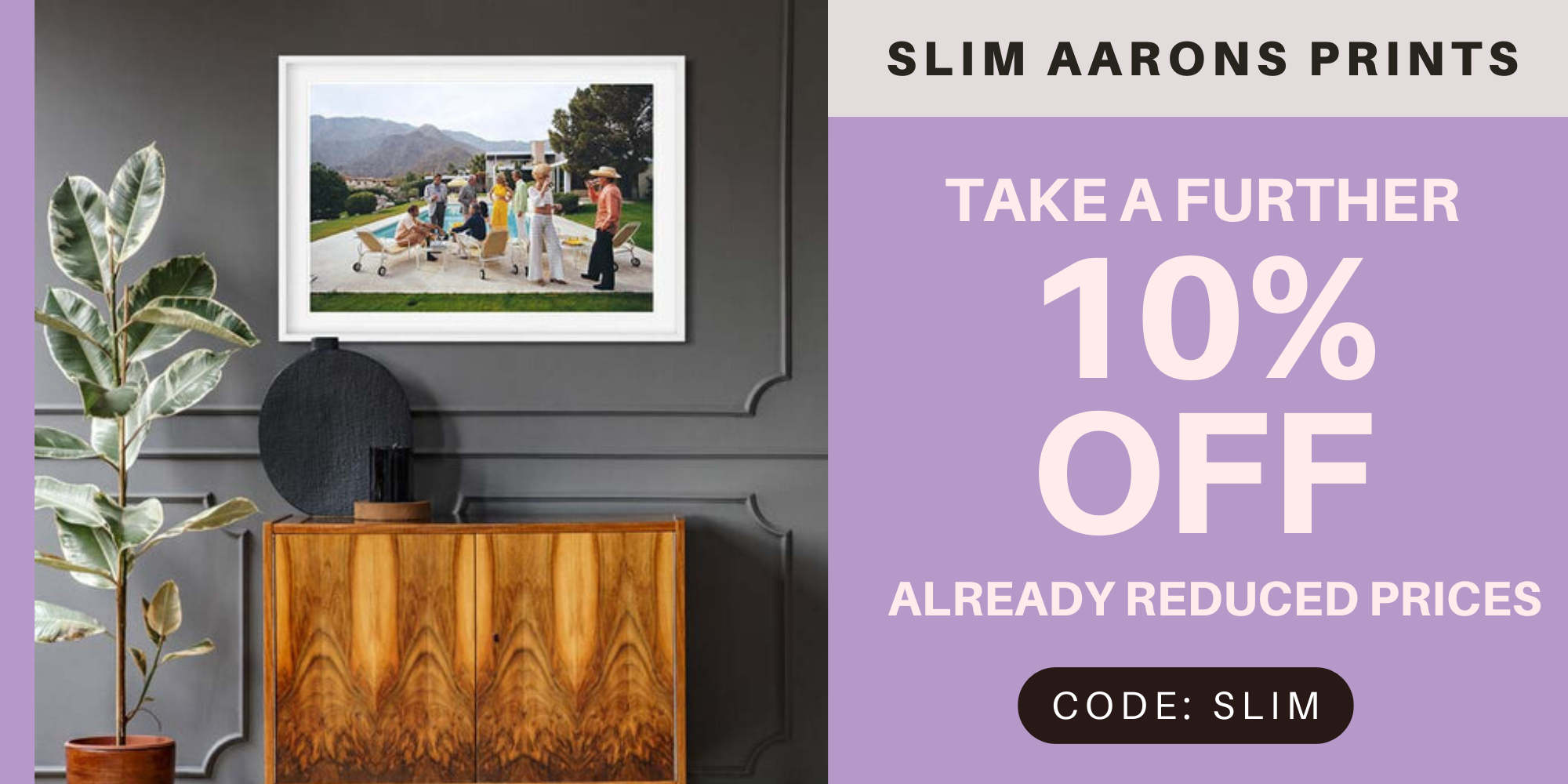 ---
Vintage Mirrors
This year is all about vintage! Antique style mirrors are a popular choice for home decor, they add a touch of elegance, charm and historical character to any space.
Our Germaine Antique Mirror was featured on The Block in 2022, and since then has been a sell out!
This mirror and other similar style vintage mirrors add a unique style to your home.
---
Add some style to your bathroom
This funky little Jemima Bronze Mirror adds some character to your bathroom.
Incorporate an antique style mirror into your bathroom for a touch of vintage charm and a luxurious atmosphere.
We have a wide range of metal framed mirrors that a suitable for bathrooms.
SHOP METAL FRAMED MIRRORS HERE
---
The Organic Shape Mirror Trend
These asymmetrical shaped mirrors help to add a unique and artistic touch to your interior design.
The start of our organise shaped mirrors is theThe Riverstone Mirror. It comes in various shapes, sizes and colours so you can suit any space in your home.
---
Don't we all wish we could be on an Italian Summer Holiday?
Hotel Taormina Pool by Slim Aarons. An oceanside swimming pool in Sicily, August 1975.
We have a wide selection of Slim Aarons prints to choose from.
Take 10% your first Slim Aarons order with code: SLIM.
---
For those who love a crispy winter day
Not all of us are winter haters. In fact, some of the most magical landscapes can be seen on a cold winter day. Nick Psomiadis captures Gibson Bay Beach, Victoria on a misty winter sunrise. Nick has a wide selection of stunning photographs picturing Australia's most spectacular views.
SHOP NICK PSOMIADIS PRINTS HERE
---
We really exist! If you're a Melbourne local, come on down to our store in Malvern, Vic and shop our wide range of mirrors and artwork on display. we pride ourselves on over the top customer service, our staff are ready to help you with any advice and assistance you need. The Winer Chill Out sale applies in store.
---

60 Glenferrie Rd, Malvern