The art of beautiful art ... that's what we do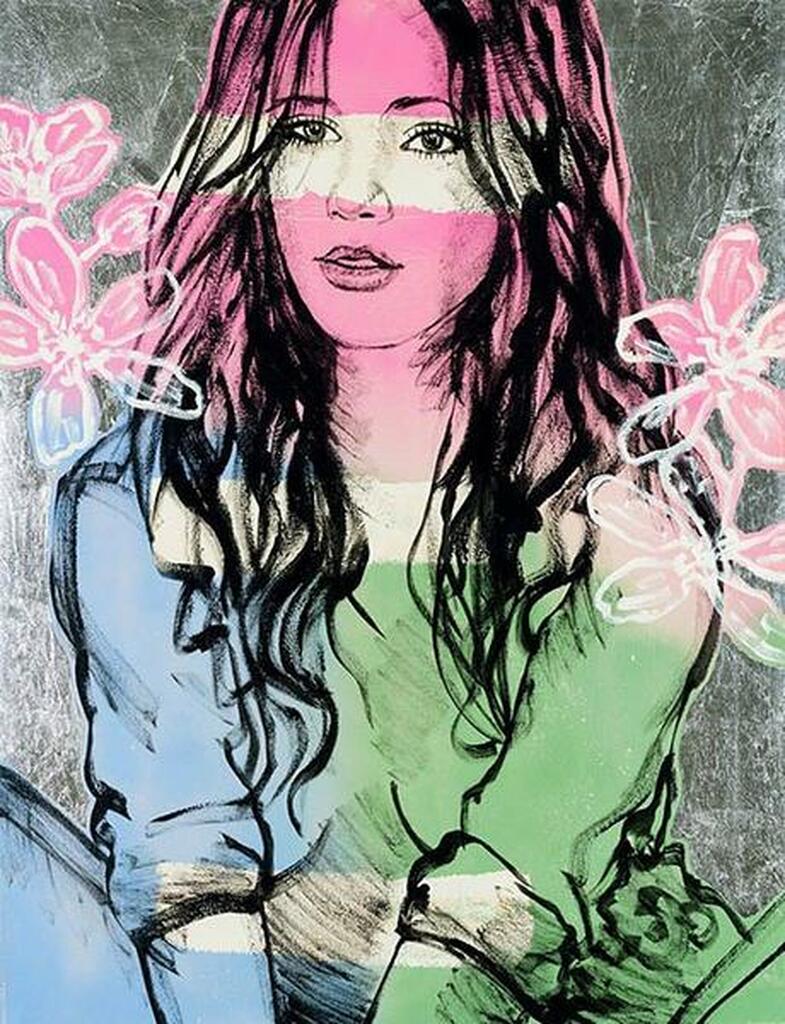 Butterflies, a beautiful muse, young children playing and even a flying elephant, David Bromley captures the colour, the joy and the very essence of innate beauty. See the David Bromley collection click here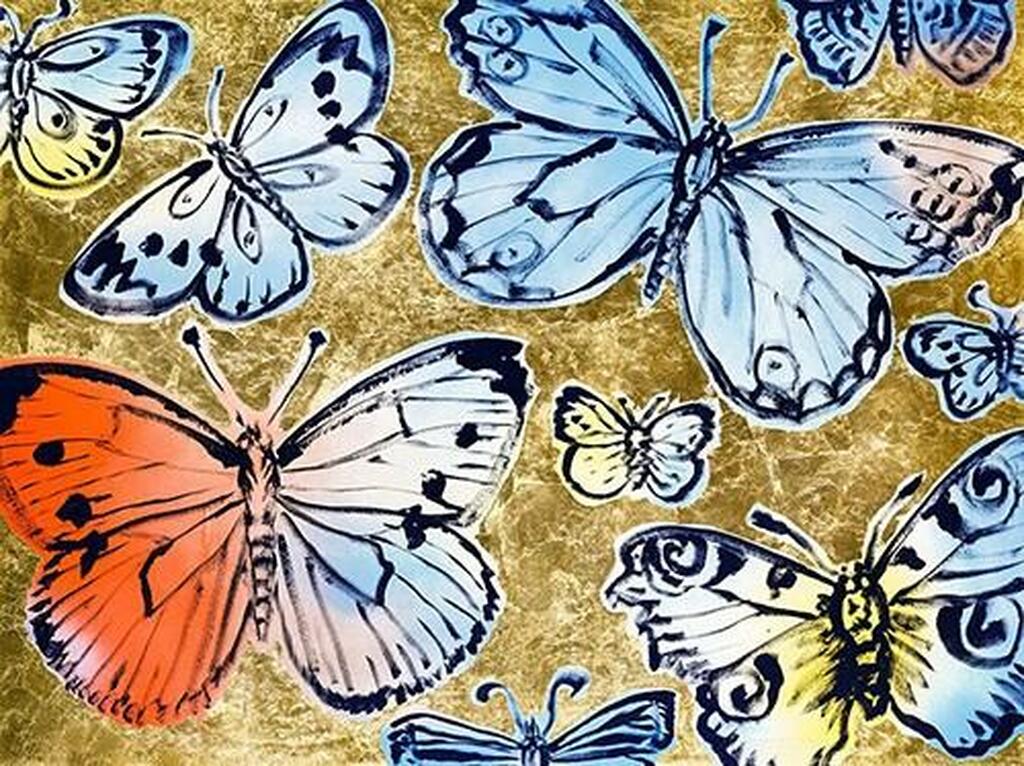 David Bromley and Kate Ceberano
Music queen Kate Ceberano introduced David Bromley to the Adelaide Cabaret Festival and some years ago, as a guest performing visual artist he "performed" creating his artworks live on stage while mutual friend Brian Cadd performed. Inspired by her innate beauty Bromley has painted Kate a number of times including the cover art of her most recent album Sweet Inspiration.
David Bromley's portrait of Kate Ceberano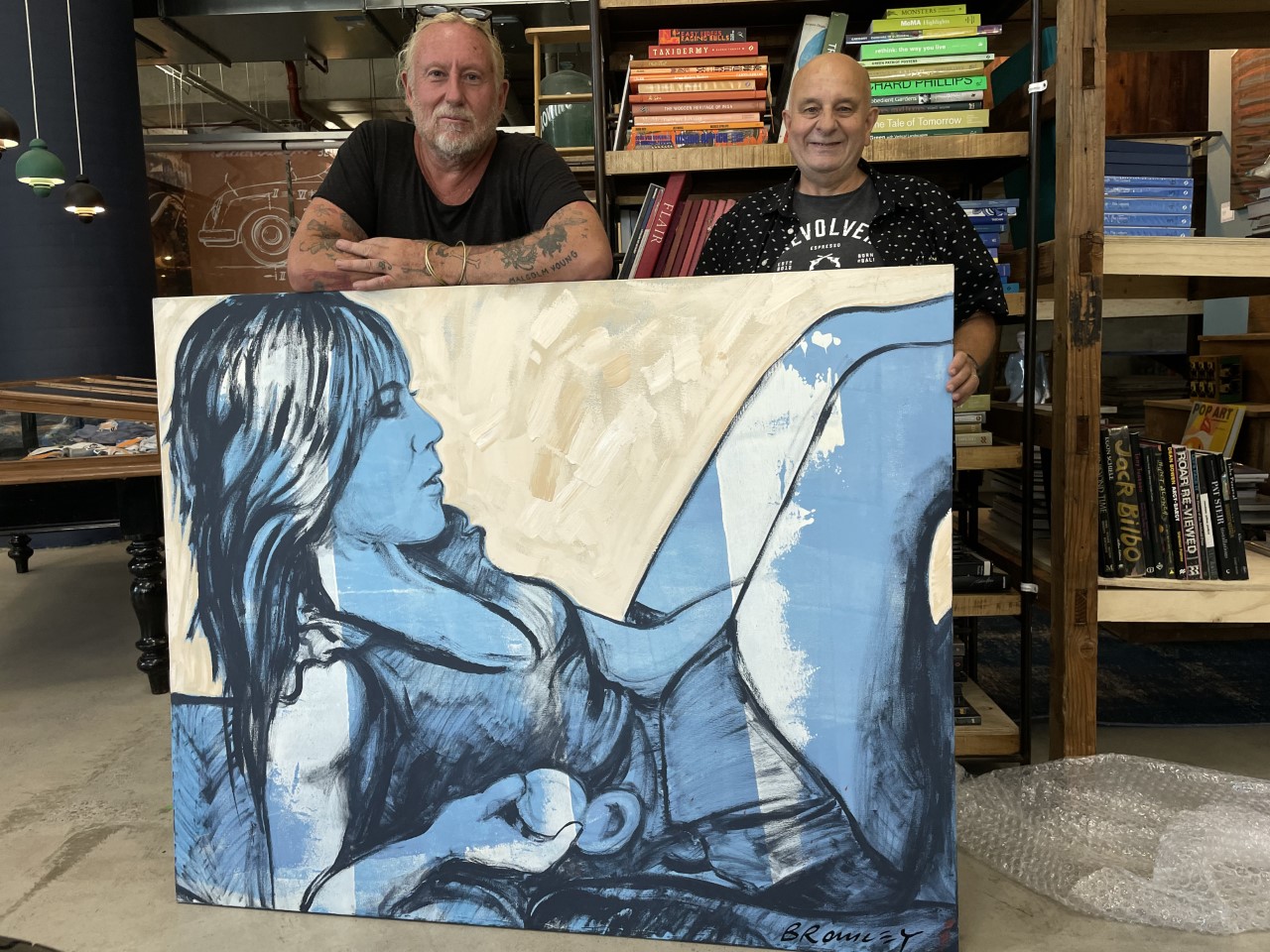 Kate Ceberano has introduced her new art works to our gallery and she also decided to grant us permission to sell her beautiful portrait painted by one of Australia's leading contemporary artists David Bromley. I went to David's gallery to collect the beautiful signed original painting on canvas and had the pleasure of meeting the artist. Like any good groupie I got a photo of him, the painting and yours truly :) Bernie.
This is your chance to own a David Bromley original at a very reasonable price. Please contact us for details, but don't leave it too long. SOLD
The Kate Ceberano Unsung Songs
Oh but there's more to tell here. During the covid era lockdown Kate turned her hand to creative art works and produced a superb series of Unsung Songs, open and limited edition printed artworks. We have a selection framed in our gallery and her full catalog on our website. See her collection available to buy on-line, click here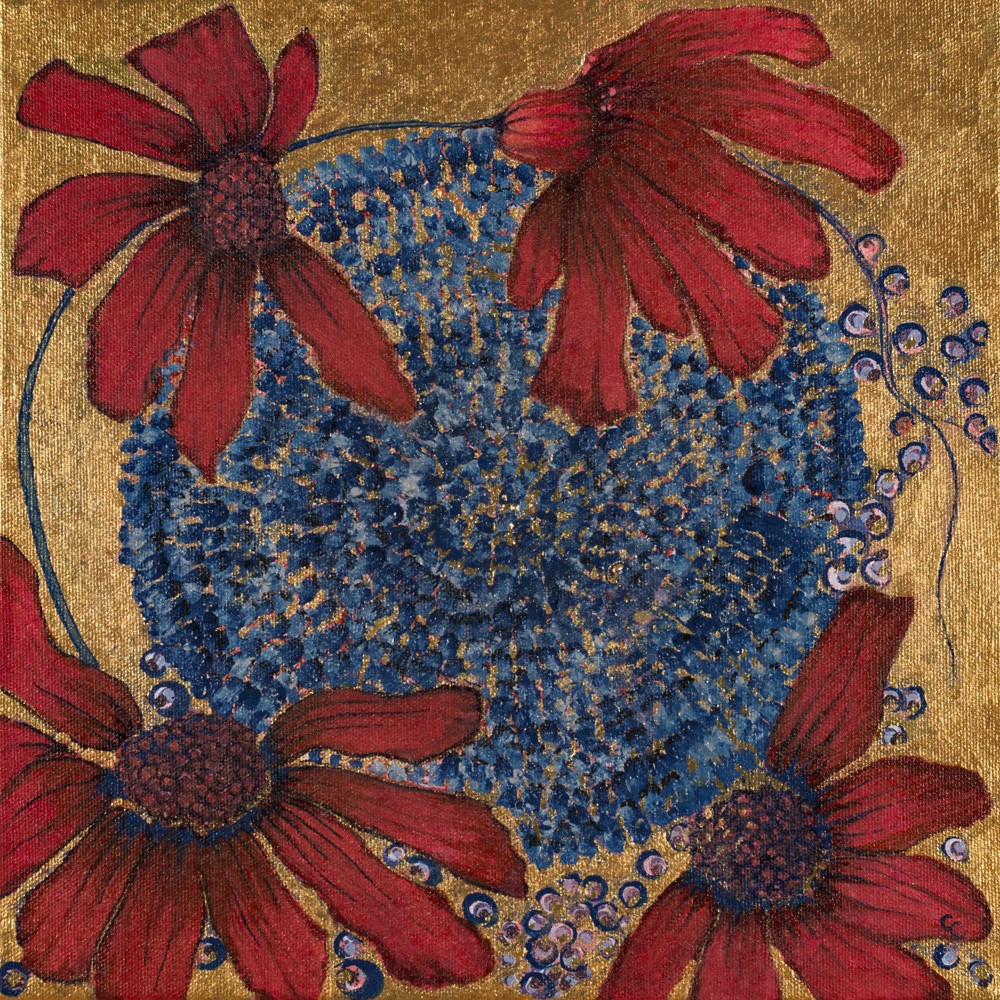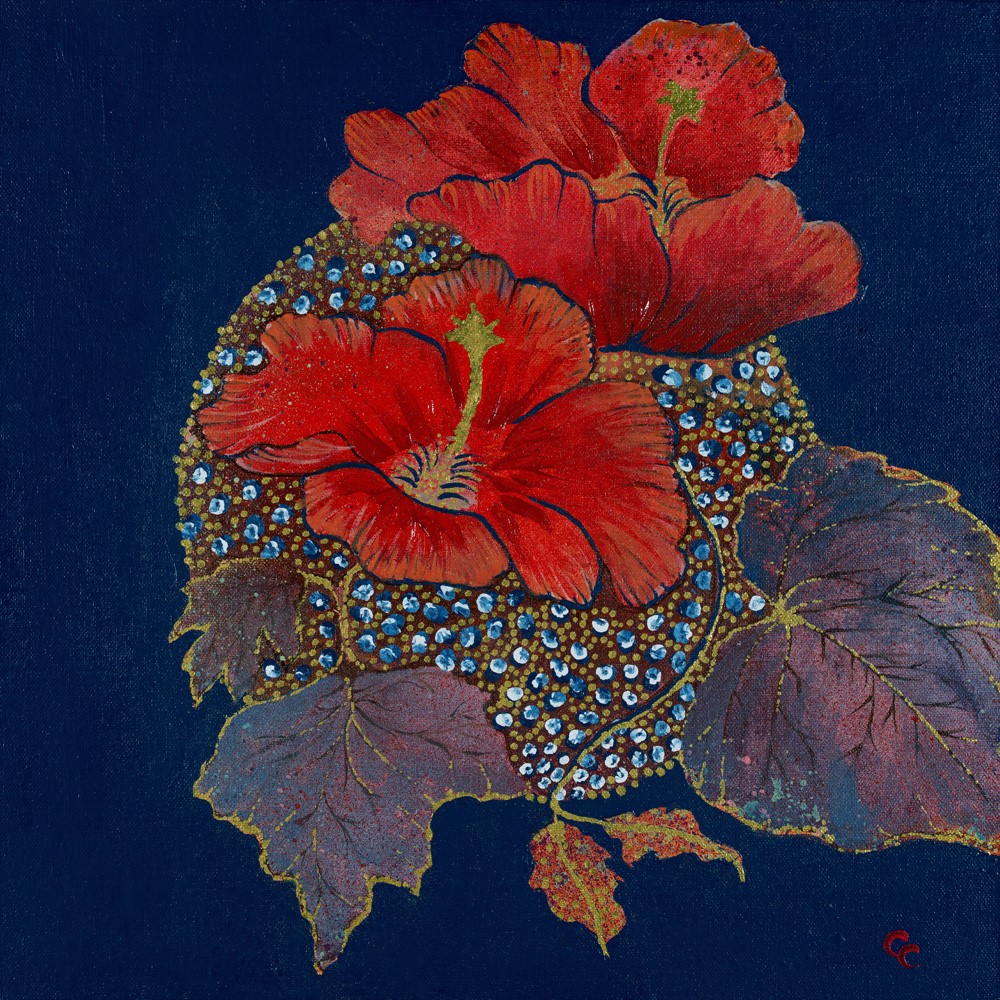 Above signed limited edition art prints by Kate Ceberano Blue Hawaii and above that Tahiti.
Cosmo Sage | The perfect pop of pastels with a sage green background.
If you are a fan of the TV show The Block you may remember this one featuring in contestants' Mark and Mitch's home.
This image looks great printed on canvas because of the textured paint strokes. We use high quality printing to make the print look like a real painting.See more details, click here.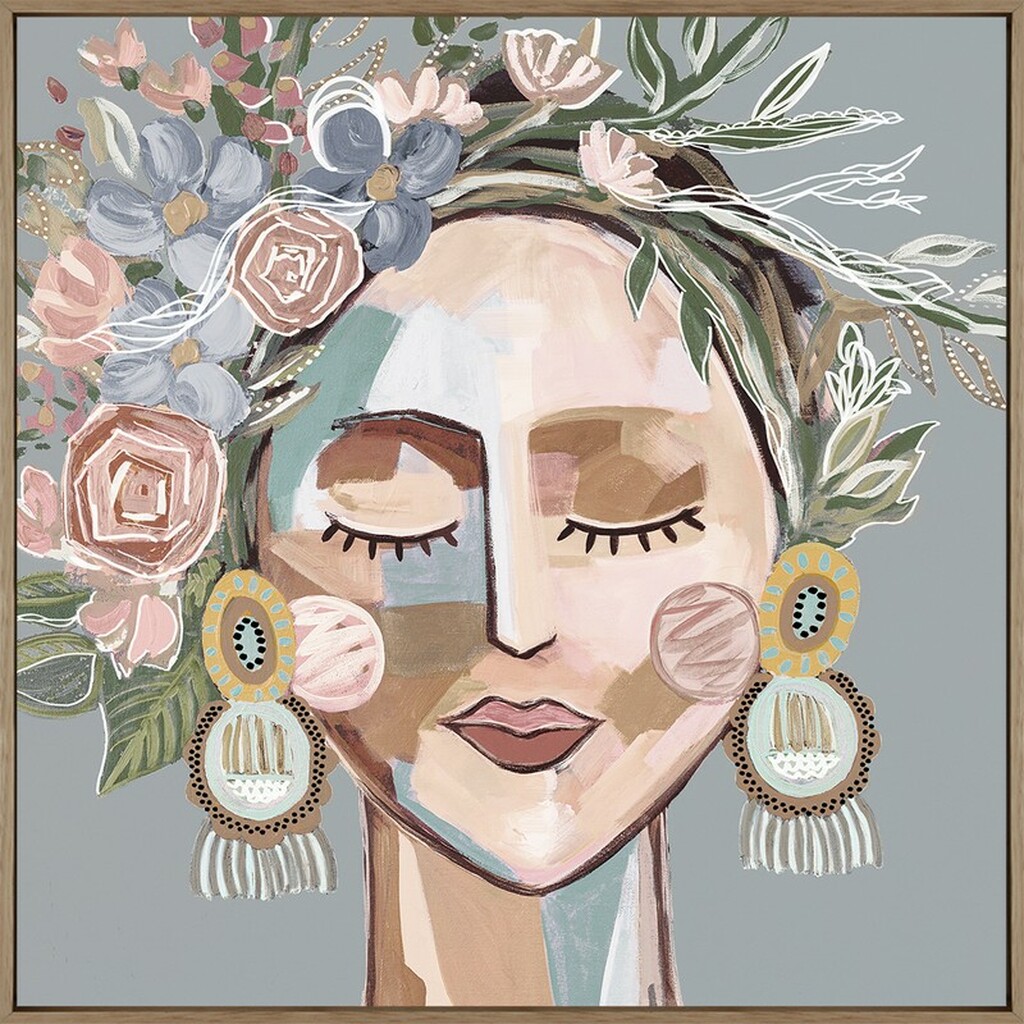 Cosmo's Flowers
A sweet companion to Cosmo, a beautiful floral arrangement to match the flowers in her hair.
But why Cosmo ???
I wondered why the name "Cosmo." Would you like to know? The Cosmo secret took some chasing. I had to track down the artist and she was somewhat reluctant to share her personal information. I thought it would be fun to let you work it out with some clues, then I thought, why not offer the first 5 correct guesses a $50- Print Decor gift voucher.

Here's how to discover the answer to why Cosmo was named Cosmo.

Just follow this link, click here.