Subscriber Picture Framing Sale
Picture Framing Sale
Up to 25% off Custom Picture Framing
Applies to our budget custom framing selection and valid for new framing orders from May 4 - 12th 2019.
Definitely the best in quality, product knowledge and the end result with your framing. You won't be disappointed by the result. Also they have great gifts like pictures, frames, prints etc. It will become one of your happy finds in Melbourne." PB

5 star Google Review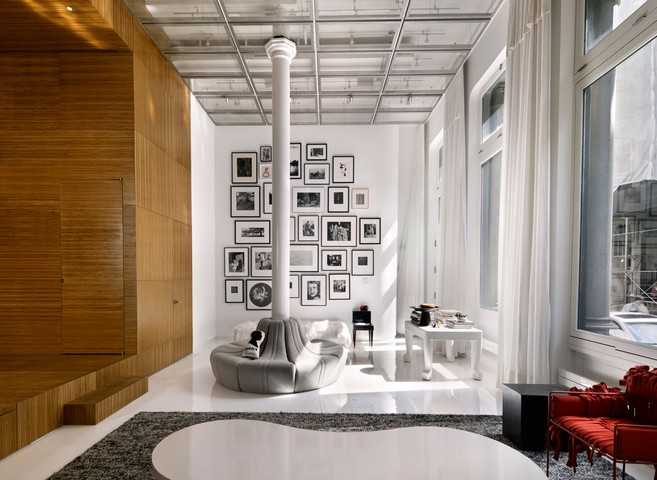 If you are planning to have a new art print or some great photos or you need a custom made framed mirror hanging on the wall, now is the perfect time to save on framing costs.
Aside from offering a great selection of simple black, white and natural wood frames as part of our 25% off Budget Framing range we also pride ourselves in offering an extensive selection of frames and framing products such as mat boards (cardboard surrounds) UV protective glass/perspex and conservation standard acid free materials to help protect your more precious works.
NEW PRICE LIST = LOWER PRICES ON MANY FRAMES
I recently re worked our pricing calculations as some of the smaller simple frames were a bit high even with discounts. I don't know how I worked out the formula but have compared the new prices to the former price list and am pleased to say we are far more competitive in this smaller, simple framing zone.
The framing sale is a further discount off the revised lower prices.
Select from our vast range of pre made or custom made framing from our budget range for a discount of 25%.
Or select from our non budget boutique specialist framer range for a 10% discount.
OFFER VALID UNTIL END MOTHER'S DAY 2019
Valid for any new framing orders placed between May 4 - 12th 2019
Offer valid for Subscribers only, but that's not a problem you can subscribe NOW and become entitled to all Print Decor special offers and go in the draw to win our annual $500- prize!
HUNDREDS OF FRAME CHOICES
Modern, Black, White, Tassie Oak,Copper, Brass, Silver, Gold, Colours, Ornate - frames to work with your taste and style.
Frame now and save up to 25%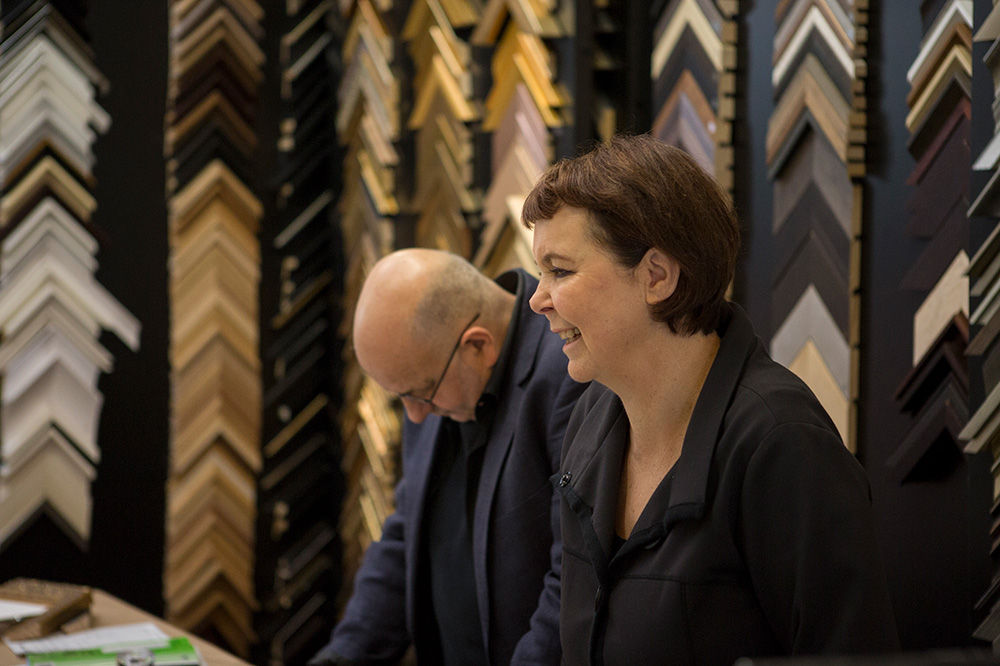 The CUSTOM FRAMING SALE includes any framing selected from our extensive range of budget frames and mat boards including-
Framing of artworks, paintings & photography
Canvas stretching and Canvas "floating" frames
Custom Framed Mirrors
Conservation Framing & UV Blocking "Art Glass"
Pre made certificate & photo frames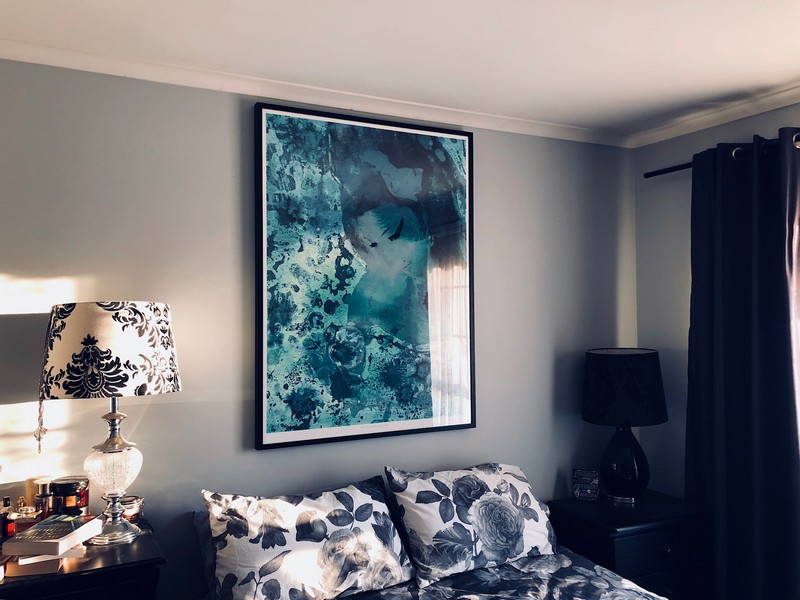 Above we framed this beautiful art print of Amy Winehouse with a simple modern black frame. As part of our Budget Framing range there is currently a 25% discount for Print Decor Subscribers.
Absolutely thrilled at the result of some recent work carried out by Print Decor. Rob was very patient and helped frame a tapestry I'd picked up in my travels. Highly recommend this store on their good work." F.C.

5 star Google Review
How to claim your framing discount
Easy ... just click below and subscribe then simply mention you're a Subscriber when you place your framing order"
If you have friends who may want to take advantage of the sale simply tell them to subscribe via this link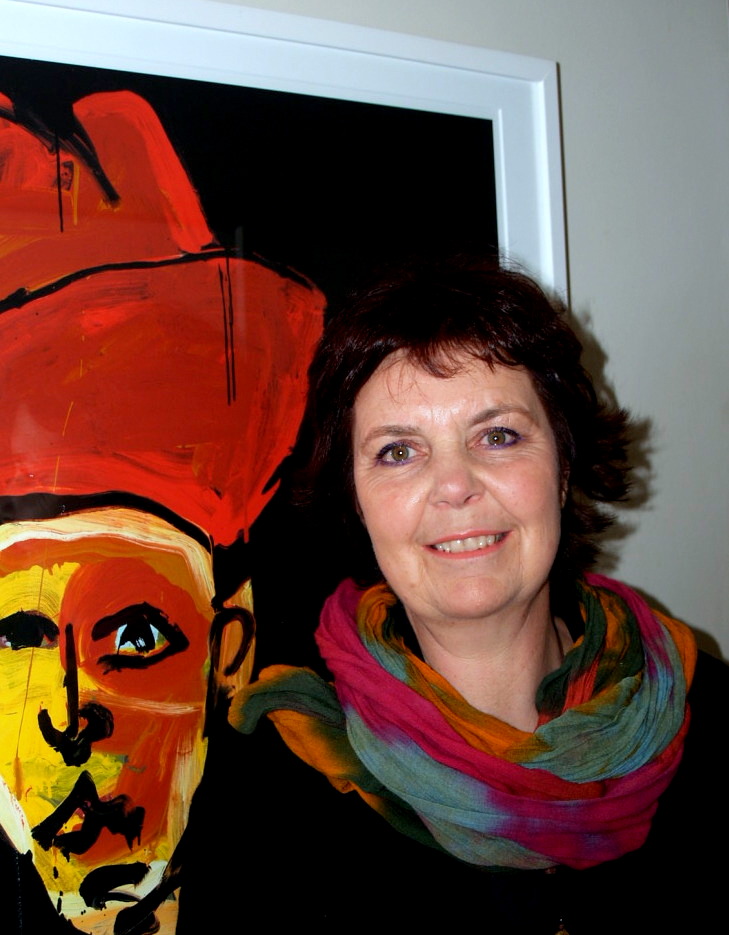 Co owners of Print Decor, Lynne & Bernie Lowenstein
Welcome to Team Print Decor- Lynne and (yours truly) Bernie Lowenstein started selling decorator prints -hence our business name "Print Decor"- in 1985. Demand for framing steadily grew and it wasn't long before we opened up our first framing workshop in Malvern. Over the years picture framing trends have changed but the need for good design sense and attentive friendly service along with skilful craftsmanship have always been the key needs and wants from our customers. To this end we have built a healthy subscriber base and believe our subscribers deserve acknowledgment. With the ever increasing bombardment of e-mail traffic we feel honoured to have remained on your included e-mail list!!
Aside from our annual $500- prize draw on our August 8th anniversary we also make sure that you our subscribers are offered news of our new products and where we can, a Subscriber only discount.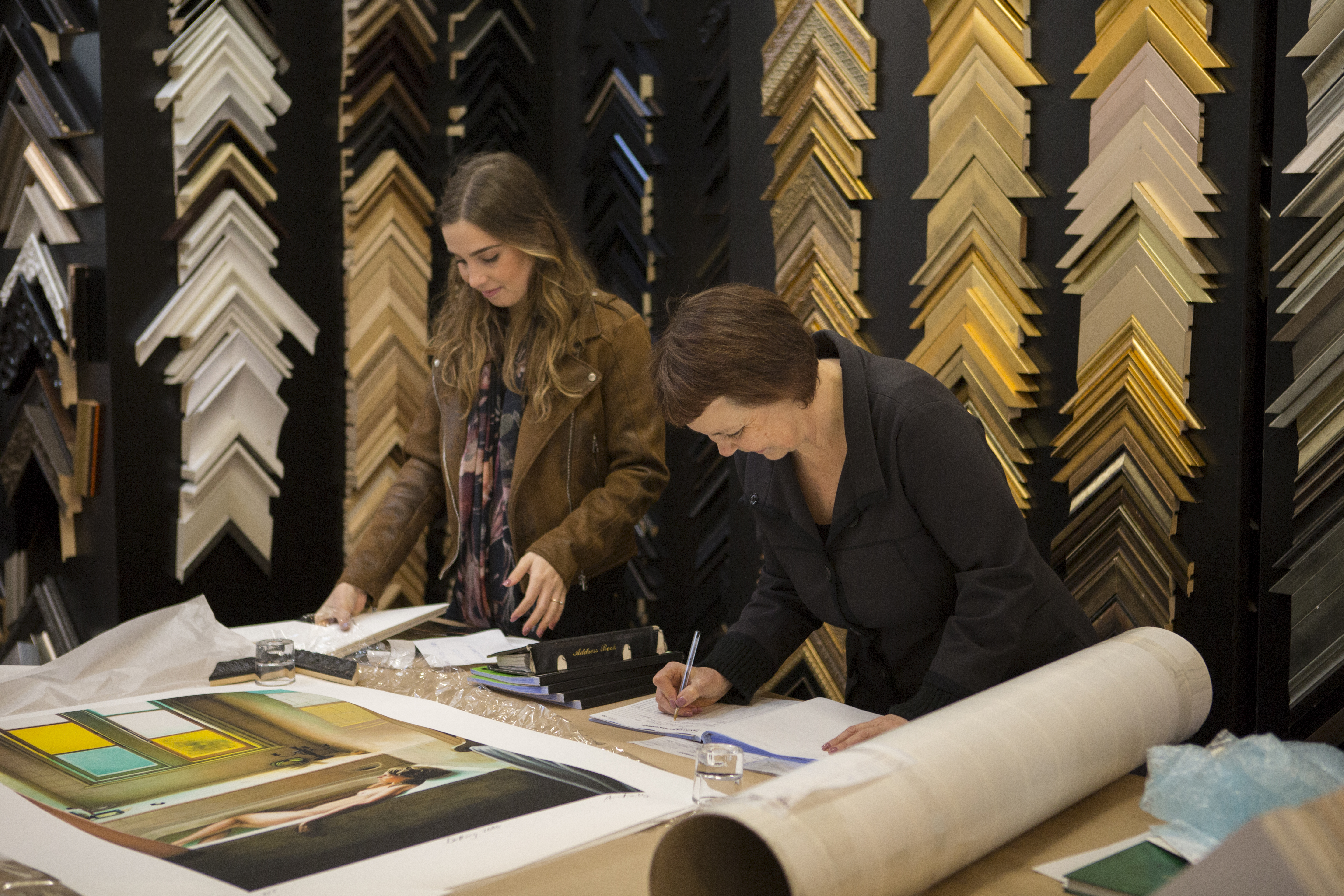 Nothing brings us more delight than coming up with the perfect framing design for your beautiful and cherished art works and memories.
With well over 1566 frame samples and a selection of framing choices including UV glass, specialised fabric mat boards and full conservation techniques our job as custom framers is a delight. Read more about framing design from a selection of Lynne's custom framing design tips.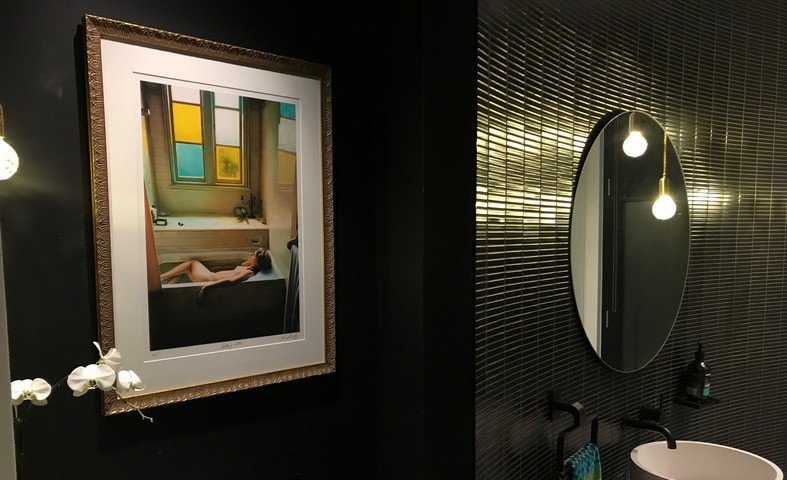 I have had the pleasure and working with Print Decor for a number of years, and have been so thrilled with their work I make the journey from a Warrandyte to see them. A few years ago they made a frame to match one I already had. Recently Elana spent so much time with me working through various options to frame three very different pictures. She patiently showed me many different options including some that I wouldn't have considered myself, and seemed genuinely thrilled when we found the right combination that really suited each picture and the surroundings of their final hanging place. I really valued her expertise and love my pictures even more now! Elana and the team at Print Decor come highly recommended." SA

5 Star Google Review.
Want to see examples of framing and see Lynne's Framing Design Tips? Click here