Prize Winners at Print Decor
8.8.88 an auspicious date indeed...
It was on this date that Lynne and I moved into our first retail shop. The number remained impressed upon my mind as it was stamped on the key of our shop in Glenferrie Rd. Malvern.
$500- Subscriber Prize
On this date we celebrate our anniversary and it's the date we mark our annual $500- gift voucher Subscriber Prize Draw. Congratulations this year goes to Nick R from Brisbane who's been subscribing since 2018. Here's what he had to say, "We finally have a place of our own that we're moving into in a few weeks so this will be an awesome housewarming gift!"
More prizes Photo Competition
Oh but there's another 6 winners on this day.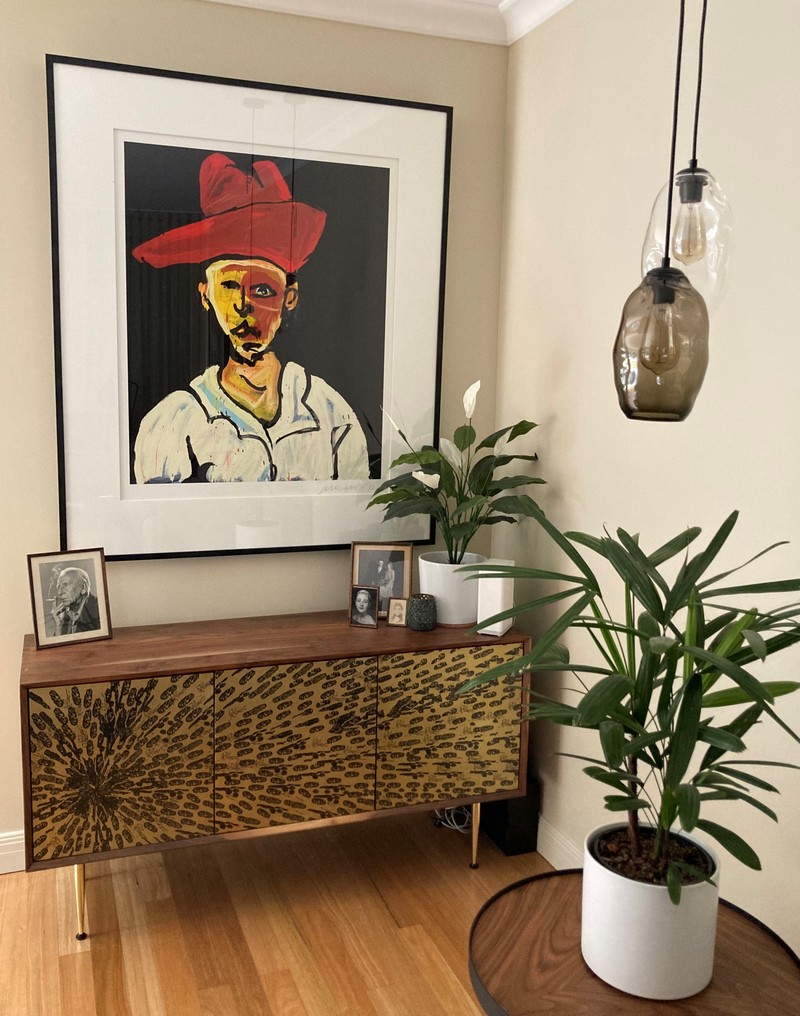 Wendy R won the first prize of $250- Featuring Adam Cullen's Red Hat, and yes that's the same print we have in our place ... such good taste Wendy :)
You could still win a $50- Gift Voucher runner-up prize
Over the past few months subscribers have been sending in their pictures of Print Decor mirrors and framed prints/artworks, the number of high quality pictures sent to us made us really proud to be in such an aesthetic industry.
We have decided to extend the competition and award another 2 Runner-Up $50- Gift Voucher prizes.
All you need to do is send in a good snap of a mirror, framed print or art work or custom framing to Mail@PrintDecor.com.au and you'll be in the running. We also need your approval to anonymously use the image in our promotions. If you're not yet a Print Decor Subscriber please click here and subscribe. Who knows you might win next year's draw on 8.8.2022.
Below we are pleased to show the 5 pictures that won Runner-Up gift vouchers. We thank everyone who participated.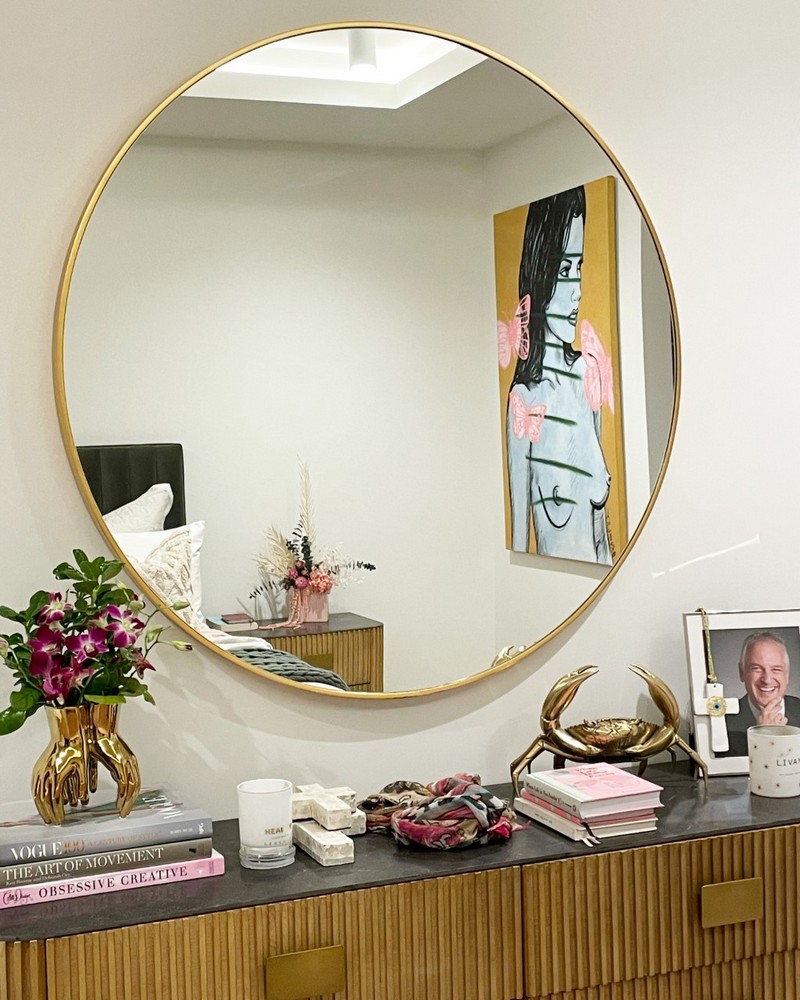 Above Stella Brass mirror by Maria V. See it on our website here.

Below Panelled Mirrors by Belinda D See them here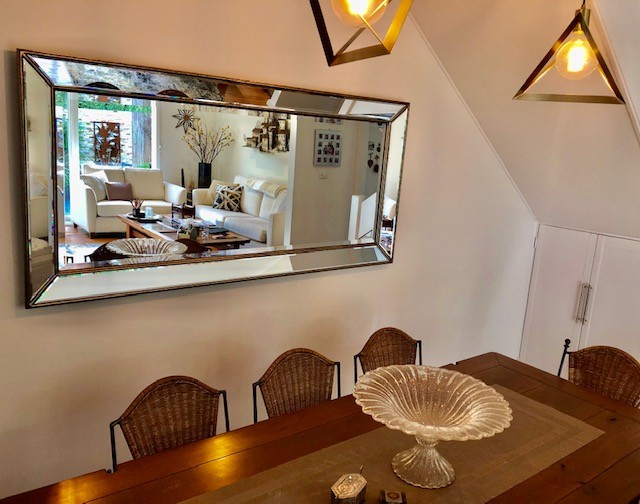 Above Belinda D's Tuscan Tuscan Angled Mirror See here
Below Alana's Bjorn Brass mirror See it here

And lastly an ornate gold leaner mirror accompanied by a spandrel frame with an old world image. Photo by Rebecca J. This one Rebecca told me was purchased 11 years ago. The mirror is no longer available, but we do still have a great selection of ornate frames, which is just as well, as they are on there way back into the current decor trends. Have a look.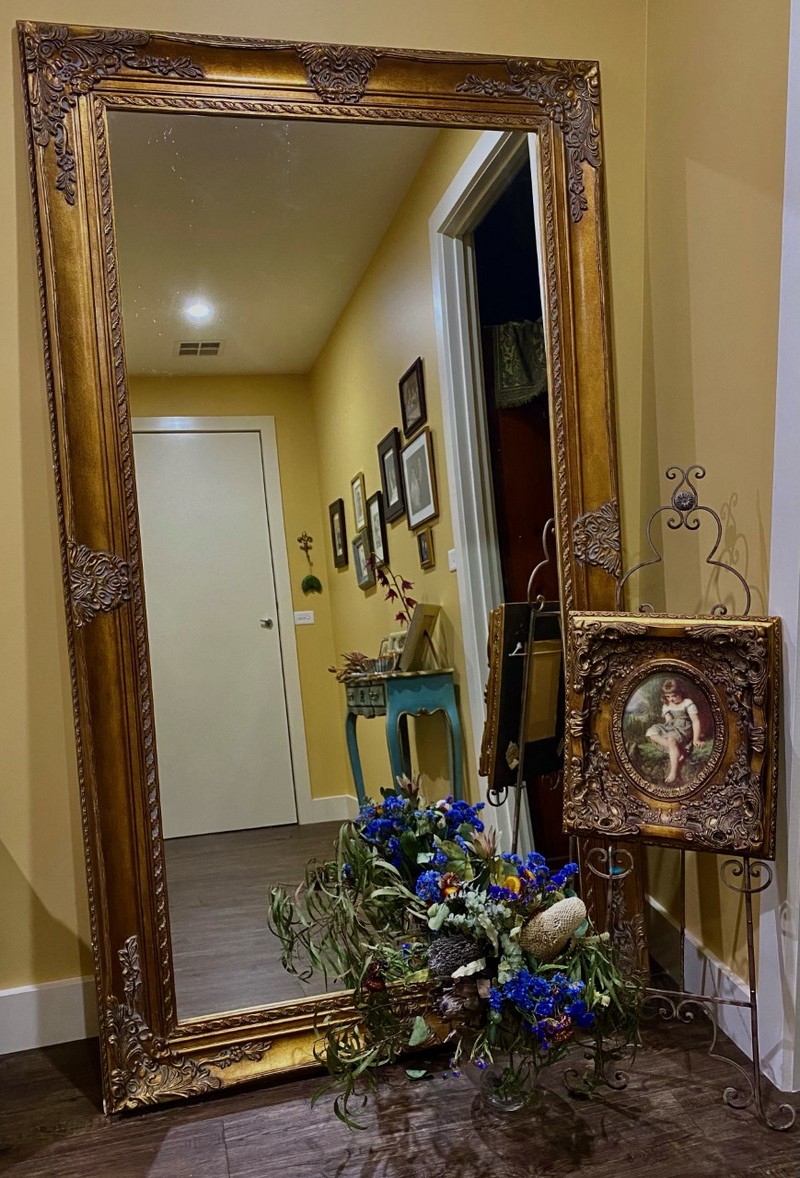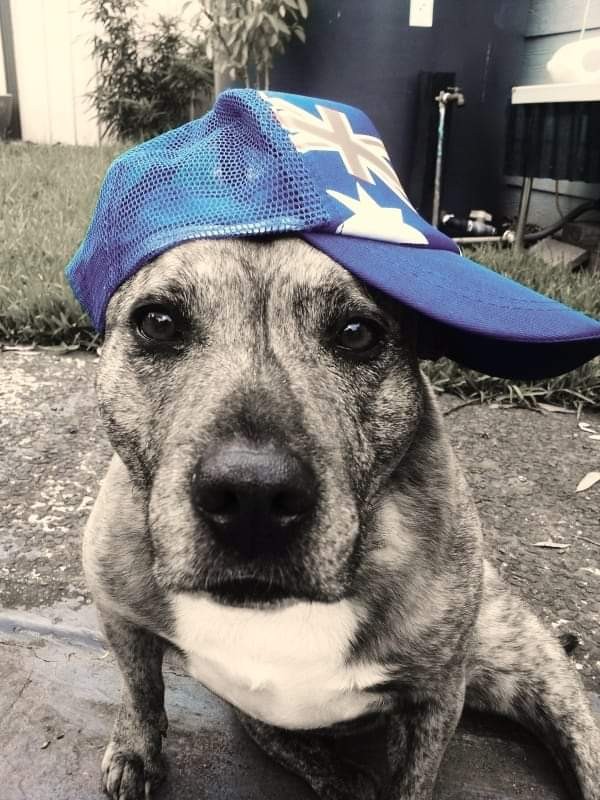 The encouragement award. This one made us laugh ...

But I have to say that the 8th of the 8th is also another significant day for those who love cats ...