Our most popular coloured frame is on sale
Generous picture framing discounts (see details below)
As part of the Glenferrie Road Winter Wonderland celebration to be held on Saturday June 18th, Print Decor is offering discounts off Custom Picture Framing service.
25% DISCOUNT off white picture frames
White has become the most popular picture frame colour in recent times, and as some of us head to the snow fields we thought we would offer a special incentive to those who love the colour of the snow.
Special Snow Season discount for any white frames selected from our extensive white budget picture frames.
(Offer valid for new custom framing orders from June 8th - Sat. June 18th. 2016)
Custom Framing Discount
Enjoy winter in the warmth of your home and hang some newly framed pics on your walls.
Print Decor Winter Wonderland Picture Framing discount offer.
20% discount off our budget framing selection and 25% off all budget white frames.
(Offer valid for new custom framing orders from June 8th - Sat. June 18th. 2016)
We hear you
We believe the most important aspect to good framing design are the ears not the eyes. What we see is very important, but it is a big mistake not to listen to you and base our designing on your needs and wants.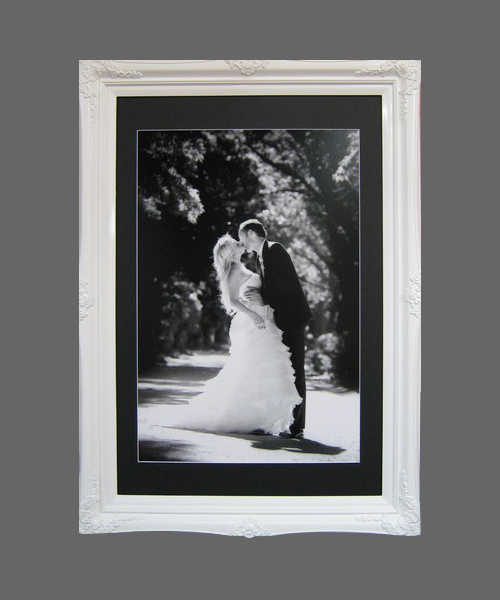 One of our customers had their wedding photos framed with us. This beautiful shot was framed in our Princess high gloss white frame and looks absolutely beautiful.
Custom Framing Designers
...hard at work
Read more about custom framing>>>
"I often say to people when they bring their artwork in, that I will keep making suggestions until we find the one that resonates both for the artwork and your unique taste.
"This can sometimes involve mountains of frames and mat boards piled up on the design bench, but we always reach the style of framing that works for you.
"One thing we would never do though is let you make the wrong framing decision."
Lynne Lowenstein. Print Decor Quality Framing
Choose from 1566 frame samples
Our custom framing design team are waiting to make you say yes, yes yes to your next framing design.
60 Glenferrie Rd, Malvern 3144
03 9576 1566
PS We do have other frames than white.