Malvern Picture Framer Celebrates 29 years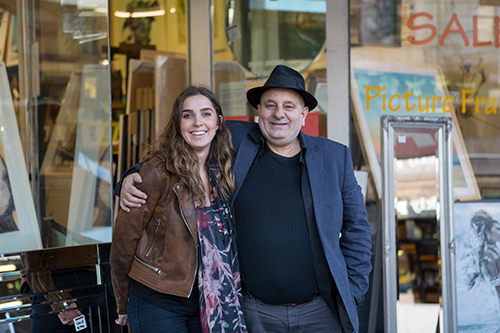 It was the 8/8/88
"I remember the date because it was stamped on the key to our new shop in Glenferrire Rd, Malvern. We were relocating from our upstairs studio gallery to set up shop as picture framers. It was just before the 'recession we had to have' and probably just as well because we probably would not have taken on the venture had we known what was in store."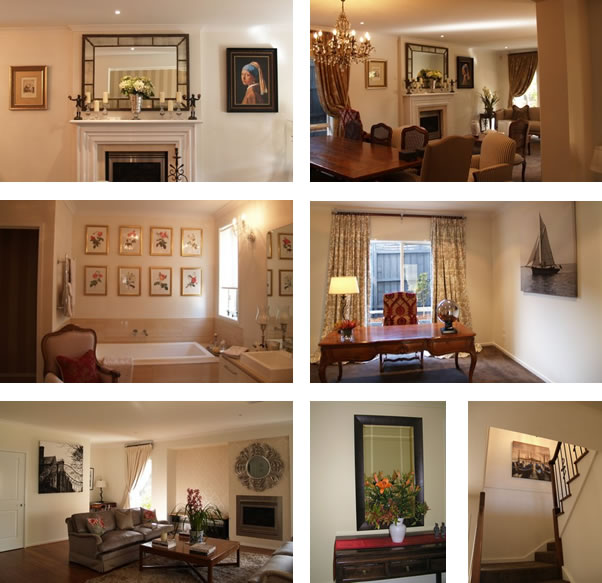 There are few cities like Melbourne with the charm, architectural sophistication and abundance of beautiful leafy green gardens. Since our venture into art and interior decor in 1985 and picture framing in 1988 Print Decor has long serviced the beautiful homes of Malvern, Armadale, Caulfield, Glen Iris and surrounding suburbs.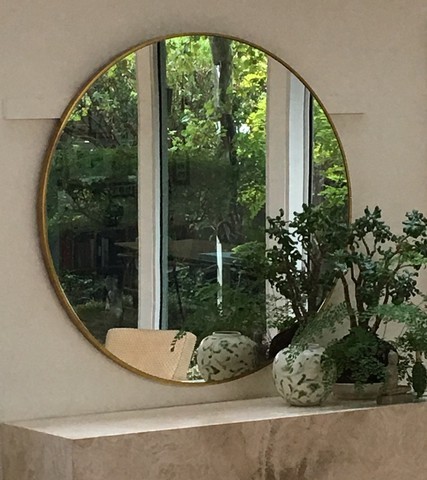 Above: We recently installed the beautiful Modern Round Brass mirror in a home in a nearby suburb
Located as we are, down the Caulfield end of Glenferie Road, Lynne and I (Bernie) have visited many of our customers' homes over the years. Often working with an Interior Designer, it pleases us to see the finished framed pictures and mirrors in the home.
If you haven't visited our Picture Framing shop and gallery in Malvern, we are located near Wattletree Road on the Glen Iris side of Glenferrie Road and there is plenty of parking behind the shops.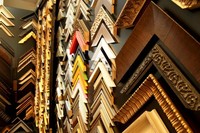 With over 1566 picture frame samples and an extensive selection of mat boards and specialist products for conservation and UV light protection and not to mention many years of experience working with top interior designers we can honestly say our Picture Framing services come up to the mark for our many local as well as country and interstate customers.
You can choose from a simple black, white or raw wood frame from our budget range or a more lavish Italian Designed frame moulding.
SUBSCRIBER DISCOUNT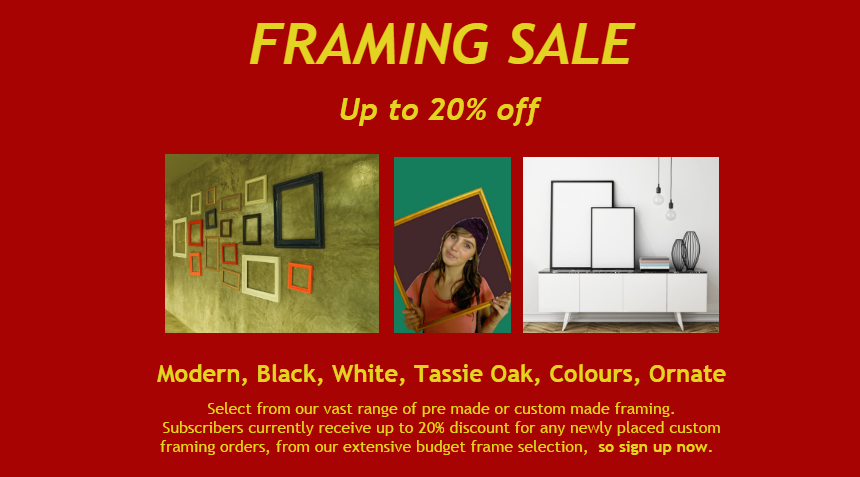 As a subscriber you receive up to 20% discount off our special budget frame selection, just mention you are a subscriber when you bring in any new framing work from this date.
Thankfully we survived the 'recession we had to have' and have moved into our current location at 60 Glenferrie Rd, Malvern.
Our framing services have expanded too. From our small workshop at the back of our shop we now have our framing produced by some of the most sophisticated equipment in Australia.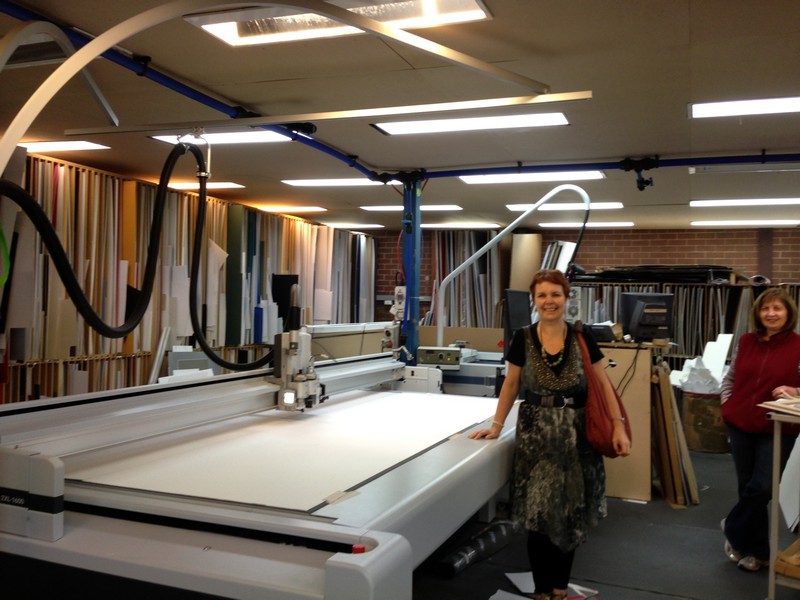 Our mat cutting machine (which cuts the cardboard surrounds) is reportedly the largest in the country and can accommodate the large works we are regularly presented with up to 264 x 152cm.
Click here to see inside our workshop >>>
Since that day in August 1988 we have learned many lessons, but of them all probably the most senior is to deliver what's promised.
It is not always easy to come up with the right framing design or décor piece that results in a great looking space but when we design a framed work that "nails it" for you we are delighted too.
Come and visit soon and see what Print Decor has to offer in the way of custom picture framing.
Warm regards, Lynne & Bernie Lowenstein.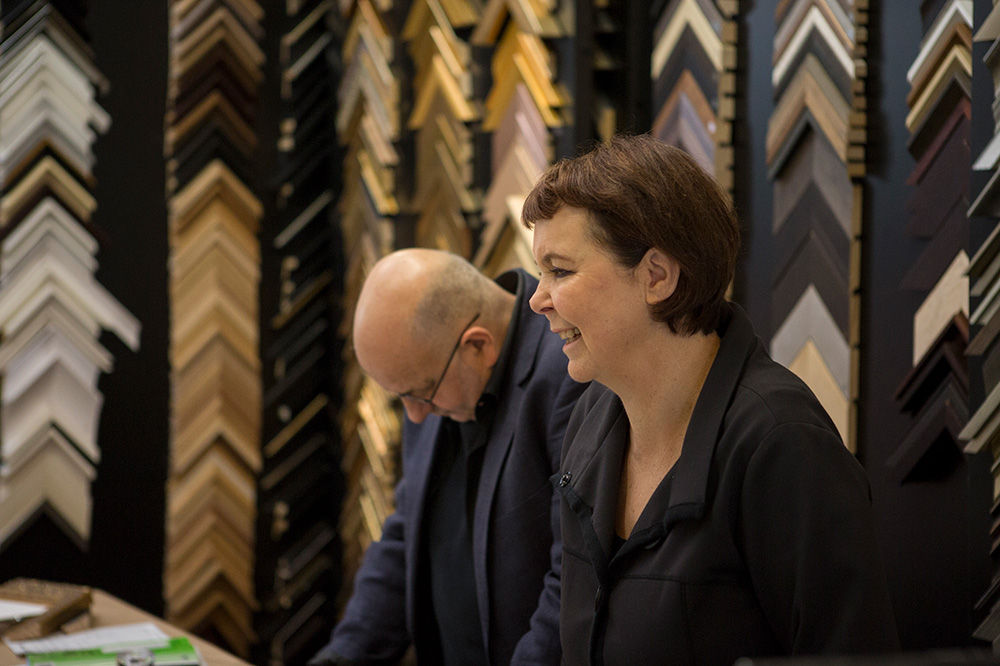 60 Glenferrie Rd, Malvern 3144
P.S. Why are we celebrating 8/8/88 4 months early?
E-mail us why you think we are celebrating early and we'll pick the most original answer and give you a free photo frame.