Gridlocked
Our gallery is so gridlocked at the moment, no one can move.
We found a family in here that had been trying to negotiate their way out of the shop for the last 2 years!!
As we approach the Xmas season we traditionally fill the show room, but this year we just got carried away and have way too much stock our showroom gallery.We literally can't move, so we're selling off as much as we can NOW.
Please come and save us before we get crushed.
There's Mirrors, Framed Prints, Pre Made Picture Frames, Art Works on Canvas, Drawers full of old and rare prints.
There's Mirrors, Framed Prints, Pre Made Picture Frames, Art Works on Canvas and drawers full of old and rare prints.
The round mirrors are out of control at Melboune's best prices and over 27 different styles.
Click on above image to see them all.
Images that are On Trend have been so much in demand, we got carried away and accidentally ordered 5 of the below Flower Soft image. It has a high gloss white frame and because it's printed on glass it has an ultra modern gloss finish to the image too.
We sell it on sale for $675- but need the make some room so the next 3 orders, we'll mark down to $499
Beautiful Flower Soft and 3 others in the series. Click on the image to see her sisters
Two floors-elbow room only
Upstairs there are some quaint treasures and many, many prints and art works on paper and canvas, framed and unframed. They have been told they have to go, so please come and make us an offer and give us some room.
We love to feature new local artists and have many works upstairs and down>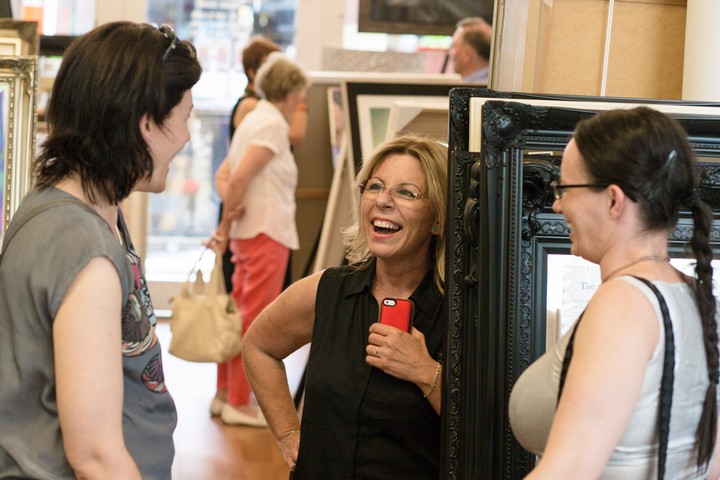 Come in to our showroom if you dare and make us an offer or check out CLEARANCE STOCK on our web site.
And here's the culprit. John arrived with several van loads and put us into a gridlock!
Psomiadis Photography
Limited Edition fine art photography
Melbourne Dusk (Panorama) - Nick Psomiadis
A sky just waking up. The world's most liveable city in all its splendour. It can be printed up to 220 x 60 cm on metallic paper that glows under a spot light. A wonderful image t
Victorian Highlands
Nick Psomiadis is a passionate local Melbourne artistic photographer.
He has just released a series of panorama images of Melbourne and Victoria. These limited edition images are signed and numbered by the artist.
Have a look at them on our web site where you can click and expand the image or better still come and see them in our gallery in Malvern.
Poets Walk New York
This best selling image is now (as of 14th August 2015) available as a panorama. One of the most beautiful places in New York and featured in so many movies.
Melbourne Docklands
12 Apostles at Sunset
Melbourne Rising
Dromana Pier
We discovered Nick's work on display at an artist's market. His shot of Flatiron Fifth Ave Clock (NY) stopped me in my tracks. The conversation that ensued gave me a glimpse of the pride and passion Nick takes in his work. We are delighted to have his works on display in our gallery in Malvern as well as having them available on our web site.