Gill Del-Mace - featured on The Block 2018
Gill Del-Mace
featured on TV show The Block last week
Contestants Bianca and Carla currently featuring on the popular reality TV show The Block came to Print Decor and selected the above Nude from Gill's set of 5 nudes known as the Clayton Suite.
The set of five black and white nude drawings demonstrate Gill's skill as an artist who has mastered her craft showing her talent in her ability to capture the true beauty of the human form.
Clayton I
Clayton II
Clayton III
Clayton IV
Clayton V
---
Special Discount Offer for Subscribers
We can't discount the prints but if you become a Print Decor subscriber we are pleased to offer a discount for framing the Clayton nude prints-
We can frame Gill's prints to your preferred customised design and have found the Clayton series can be framed in a simple "gallery" frame 2 cm wide and 4 cm deep as shown above and this simple approach enhances the simplicity of the drawings.
To ensure the framed print arrives safely we use shatter proof perspex instead of glass and the discounted subscriber price is $749- plus shipping. If you are local we can deliver in Melbourne metro zone framed with glass instead of perspex and the subscriber price is $649- plus delivery if required.
If you wish to purchase any of Gill's prints unframed please call 03 9576 1566 or send an e mail or go to our web site and purchase On Line.
---
About the Artist - Gill Del-Mace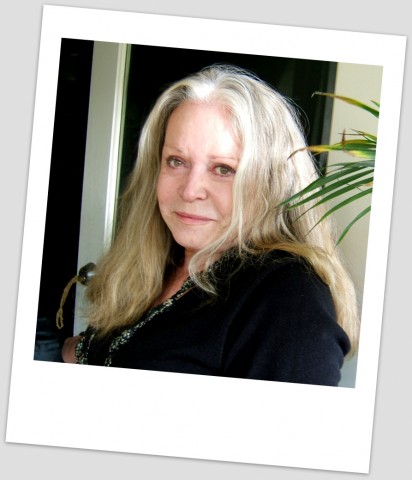 Print Decor has enjoyed a wonderful friendship with the artist for many years and we have periodically released her new works as they become available.
Gill has a wicked sense of humour and is as quirky as they come.
Gill is a well know artist, now living in country Victoria, who has produced an exquisite range of limited edition artworks. These painted memories, these characters and visions, were executed on canvas with loving detail and a potent ability, and have been reproduced as hand signed prints by the artist.
Characters, surreal, bizarre and magnetic in their presence, invite you into another world. From the conventional to the theatrical and the sensually erotic Gill's beautifully and controlled art demonstrates she is fully in command of the painted subject.An influence on Gill's work has been the twentieth century European art movement referred to as "Magic Realism".
In Gill's words "Drawing is very important. I have spent many hours over the years learning this most important basic. The thought process, the physical working, mixing the colours together and transferring them to a pristine white canvas, is both sensual and exciting. I can understand Vincent Van Gogh eating his paints, some of the colours look edible, and I also think the turpentine can get to you." GDM
---
The Knife Thrower
Gill first made her entree into Print Decor some years ago with her intriguing images of carnival figures. The Knife Thrower became an instant success and sold out in record time, she released two more images along the Knife Thrower theme and the above image The Knife Thrower III is rapidly following the original image to sell out in record time.
---
Art Deco has featured in many of Gill's art works as she presents her exquisitely painted characters complete with the realistic laddered stockings and subtle looks of wisdom from her carnival girls.
The Courtesan
The Tattoo Queen
---