David Bromley in Action
This week David Bromley celebrated the opening of his "new" gallery in South Yarra.
Originally scheduled to open in early 2021 just before yet another Melbourne covid lockdown, finally the doors were officially opened at Capitol Grand 243 Toorak Rd, South Yarra.
To quote a recent Podcast The Blank Canvas by Lee Rogers, "Dropping out of school at 14 and falling head-first into the school of hard knocks, working as a signwriter, postman, brickie's labourer and potter...before emerging as a painter in the mid 80s. Since then, he has become one of the most recognisable, innovative and collectable artists in Australia, with widespread acclaim both here and internationally."
David was at his very best, showing his guests how he approaches his art as we looked on in awe. There were various other artists showcased at the opening proudly sponsored by David and wife Yuge. The gallery space was one of the most inspiring I have seen, with pathways leading down corridors upon corridors of inspiring art by David and other sponsored artists. It made myself and my Print Decor business partner Lynne very proud knowing we have delighted so many of our customers who have purchased David's hand signed limited edition prints from our gallery in Malvern.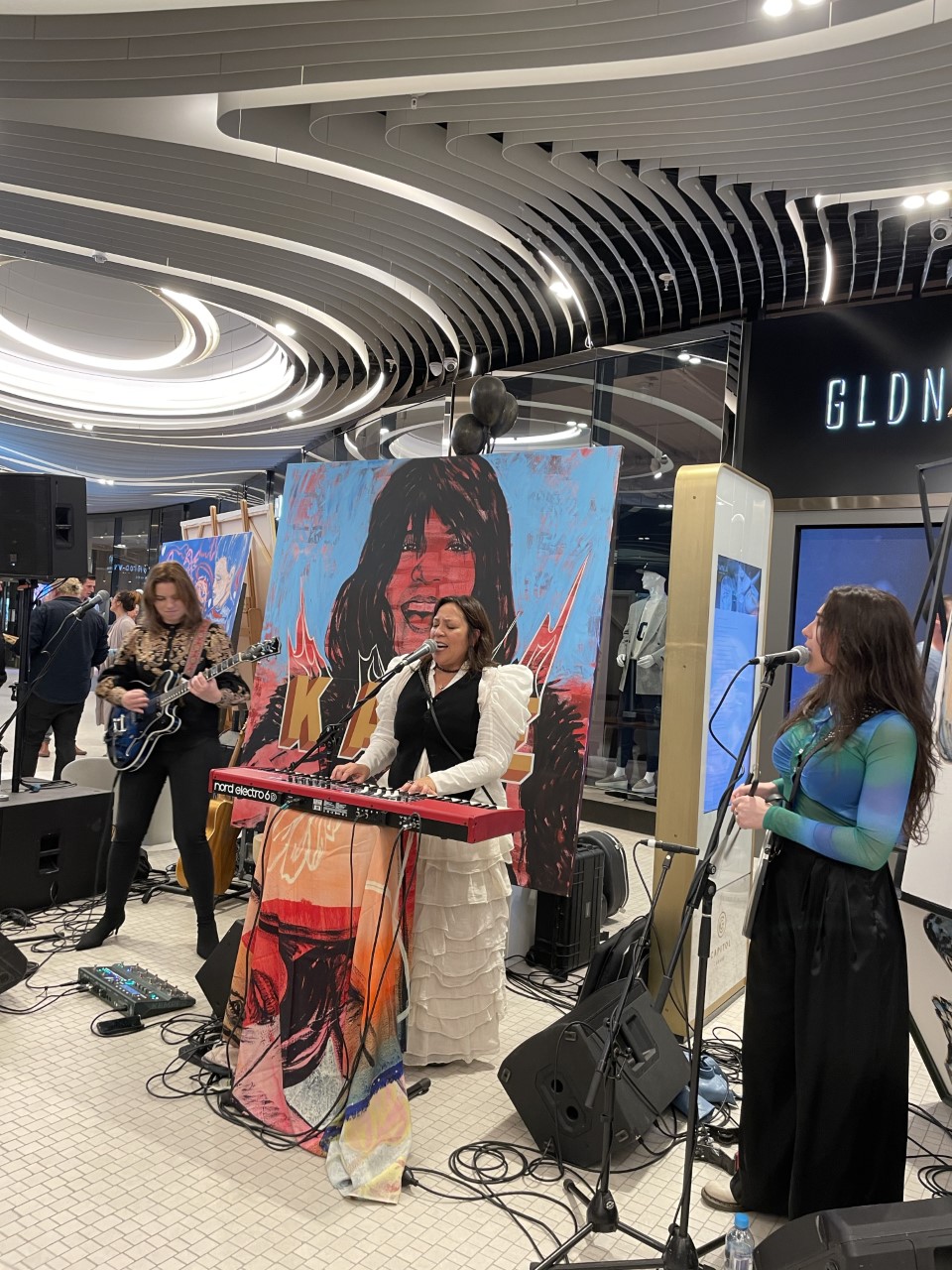 A great support act

The artistic ambiance was elevated as good friend Kate Ceberano performed live at the opening. David who has painted several portraits of Kate Ceberano created a pop art portrait as a back drop for the music ensemble.

Print Decor has been delighted to promote David Bromley's limited edition prints from our gallery in Malvern and on our website. If you listen to the above mentioned podcast you will appreciate Bromley's honesty, his down to earth attide and his passion for supporting emerging artists. It is a heartfelt honour to associate with David and his wife Yuge.
Our gallery boasts a number of David's works framed and unframed with a wider selection on our Print Decor website.