Custom Picture Framing in Melbourne
Custom Picture Framing
Reliable well designed picture framing is always an important factor to the finished look of a home or work space.
Modern simple framing like the above photo collage can be the perfect touch to a modern home.
See some of our latest custom framing design ideas below.
We are finding the unframed canvas look is not always suitable with today's contemporary styles. While it is an inexpensive option it often presents an unfinished rough feel. The solution is to "float" a frame around the canvas. This means the image is not covered by the edge of the frame, but the painting has a modern edge that covers the exposed sides of the canvas.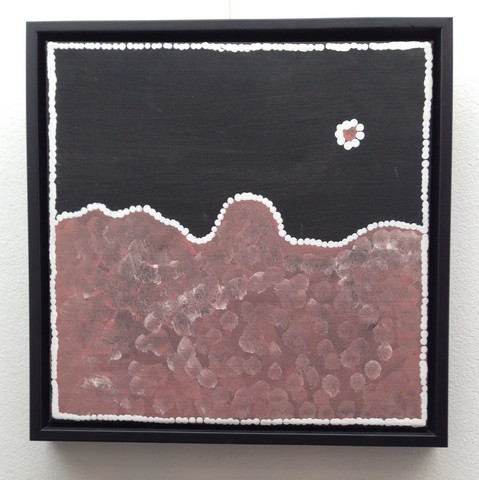 A canvas stretched with a "floating frame" around the outside of the canvas.
In this close up you can see how the edge of the frame does not overlap the painting.
We LOVE finding frames that are unique and give us the opportunity to offer you something away from the display-home/Ikea look.
We framed this beautiful ballerina image differently, adding to the drama by using a black matt surround which was raised up to cast a shadow. The slightly rustic red frame has augmented the overall mood of this beautiful piece.
Gloss on gloss framing for a very cute painting. We helped our customer choose 2 high gloss frames to help pop the art work.
Read more at our extensive web site which has 18 pages dedicated to custom picture framing.
We recently reframed this beautiful canal scene. We chose a rustic silver leafed frame, hand finished by a boutique frame maker in Italy. It is understated but so very classy and has done wonders to enhance the innate beauty of the art work.
The painting was originally framed (below) in a white washed wooden frame. This was popular in the 1980's and I'm not going to knock it as it was well framed and contemporary in its time. In fact we may well have framed it....we have been in business since 1985 and styles do change!
In this example care was taken to use museum standard framing materials, including backing and fibres used to sew garment on to the backing being such that deterioration of the irreplaceable work was eliminated to the highest possible degree.
The fabric was subjected to a benign gas to kill living organisms to help prolong the life of the garment originally worn by a Canadian Indian chief many years ago.
In this detail of the framed image of The Girl with the Pearl Earring, we feature one of our beautiful hand finished Italian frames. The picture is bordered by a black mat (cardboard surround) and lined with an inner gold leafed fillet, which is a work of art in itself.
Expensive framing? Yes, but you may be pleasantly surprised.
Of course there are many other options, some cheaper and some...well yes we do stock frames for those with lavish tastes.
SUBSCRIBER ONLY DISCOUNTS
We always look after our regular customers and subscribers, so please don't hesitate to ask for any special offers for custom picture framing. We offer up to 20% off our selected budget framing range, so come and frame something special now. Regards, Lynne, Bernie, Rob, Elana, Bianca, Raphael and Jeremy.