Art & Decor Home Consultation
Stay Safe. Stay Home. Book a home decor visit.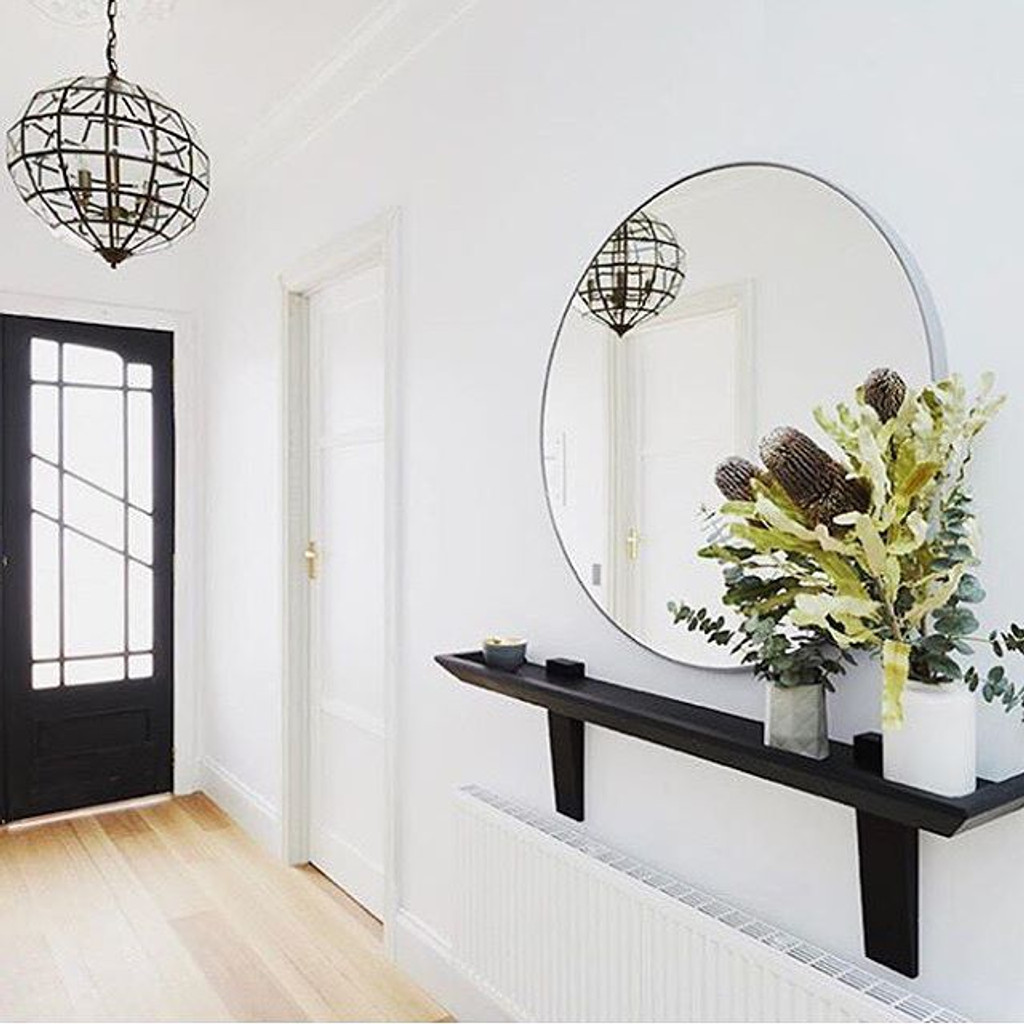 See how it looks in your space
Avoiding the cold and the exposure to bugs is not the only reason to book a home or office decor and art consultation. There are distinct advantages to having professional advice in your home or business work space.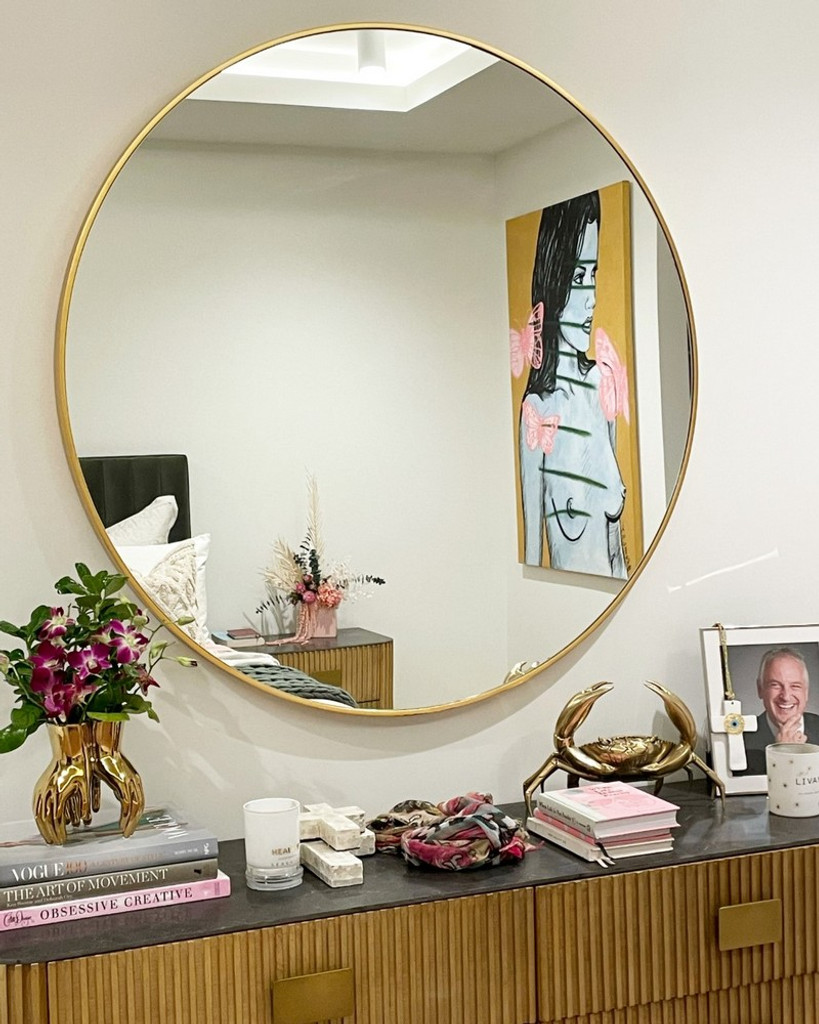 "Once we saw the artwork in our home, it was a done deal. Wayne was very astute in knowing exactly what would work and more importantly what wasn't right."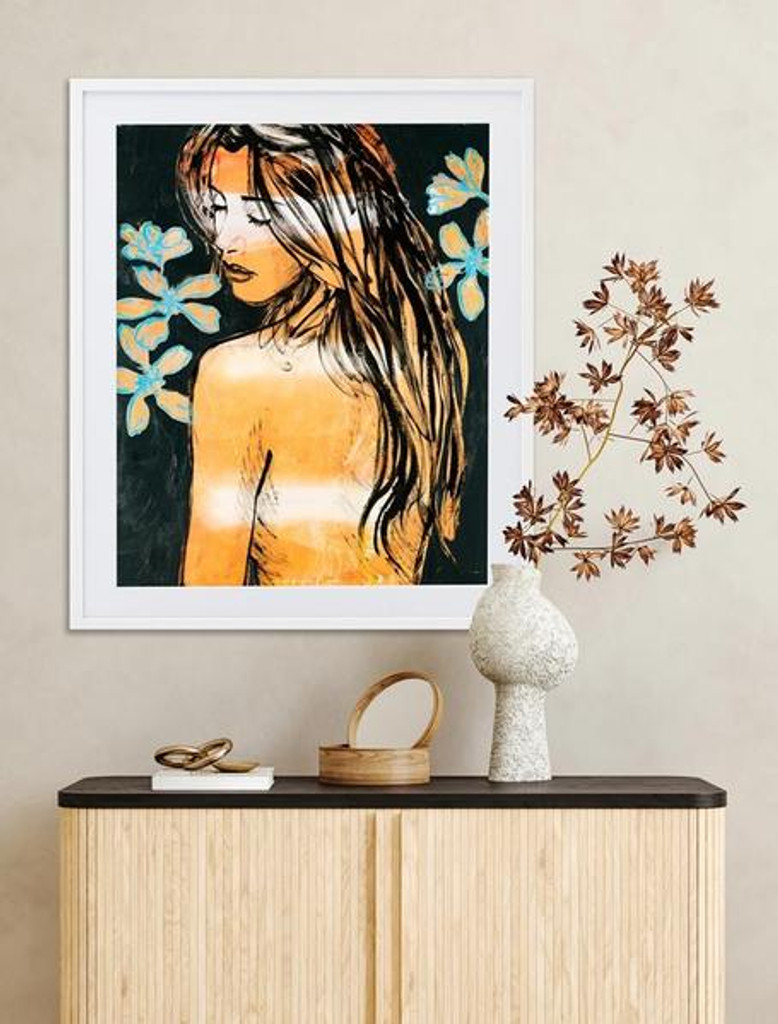 Book now and receive a $50.00 gift voucher
We are enthusiastic about this new service and and will give you a $50.00 gift voucher after your consultation provided you proceed with a purchase of $995+ and are one of the first 5 to contact us for a booking.

Click Here and make a booking now.
... but I live in Jigalong in The Pilbara, will you come to my place?
Sure!! can do... Book a Virtual Home Consultation.
Part of our service is to offer virtual home consultations. If you would like this service please give us a call on 03 9576 1566 or send an email.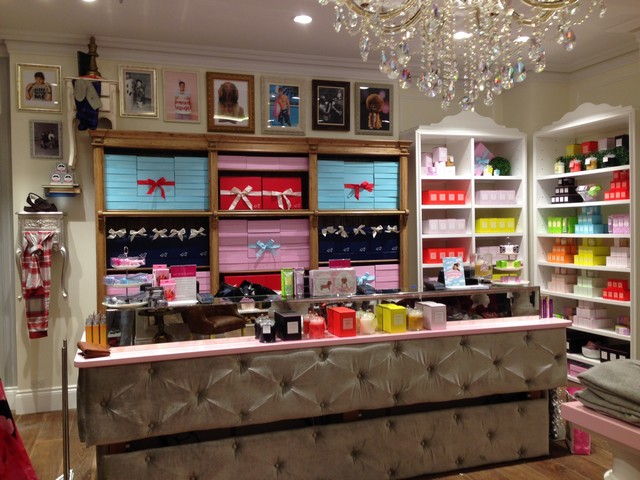 Shops, Salons and Commercial consultations
We've worked with designers to help fit out retail stores, such as a number of Peter Alexander stores throughout Australia and NZ and we provided a selection of Old World ornate frames for a not so old world Ovolo Hotel in Sth Yarra (below). We delight in sourcing the right artwork and designing the appropriate custom framing. Be it a picture of Peter's cute dog Penny or a huge over-the-top framed antiqued mirror as a hero piece for a cafe.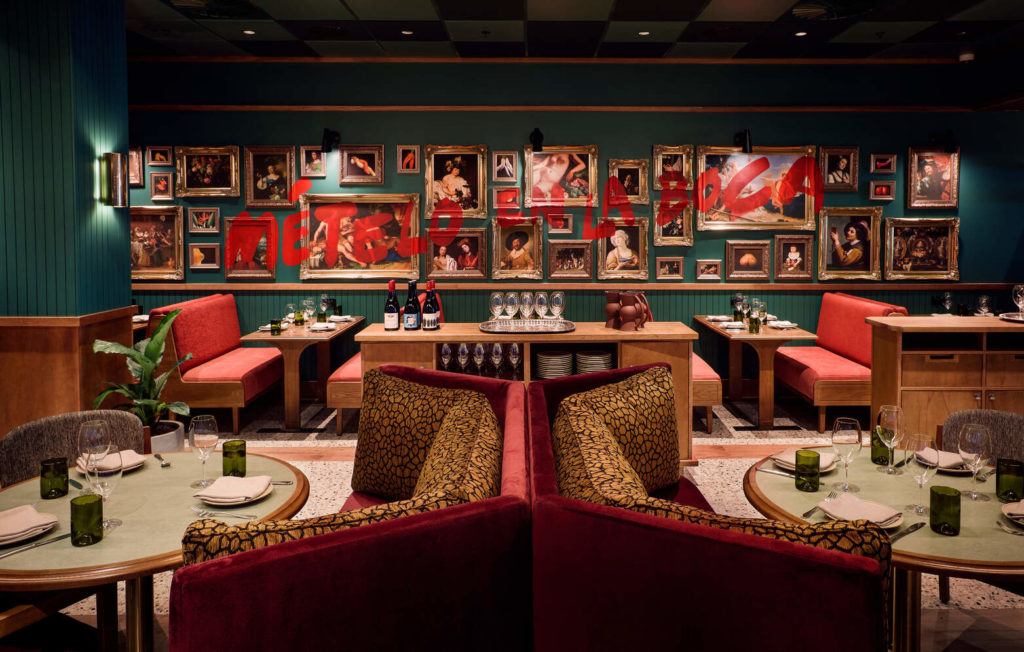 Team Decor on the Road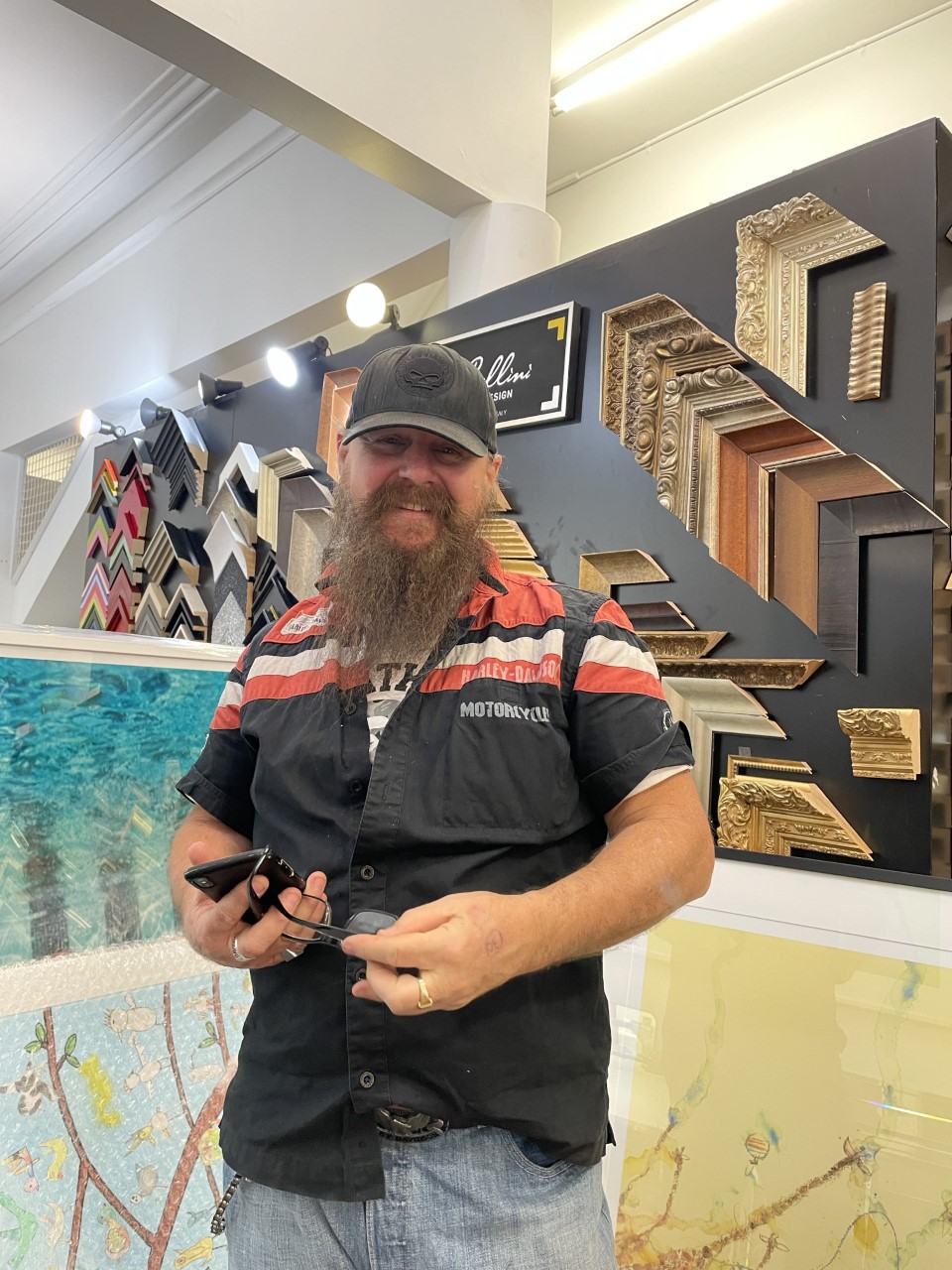 Wayne our enthusiastic "roadie" below left, will come and visit your home or project and help you find the right decor answers. Wayne is passionate about collectible art. He has been long involved in the arts sector, from the Gold Coast, to Sydney and now in Melbourne with Print Decor. He has an uncanny ability to "see" what you may be searching for, and will go to great lengths to source it, be it an original artwork or a limited edition print or designer mirror.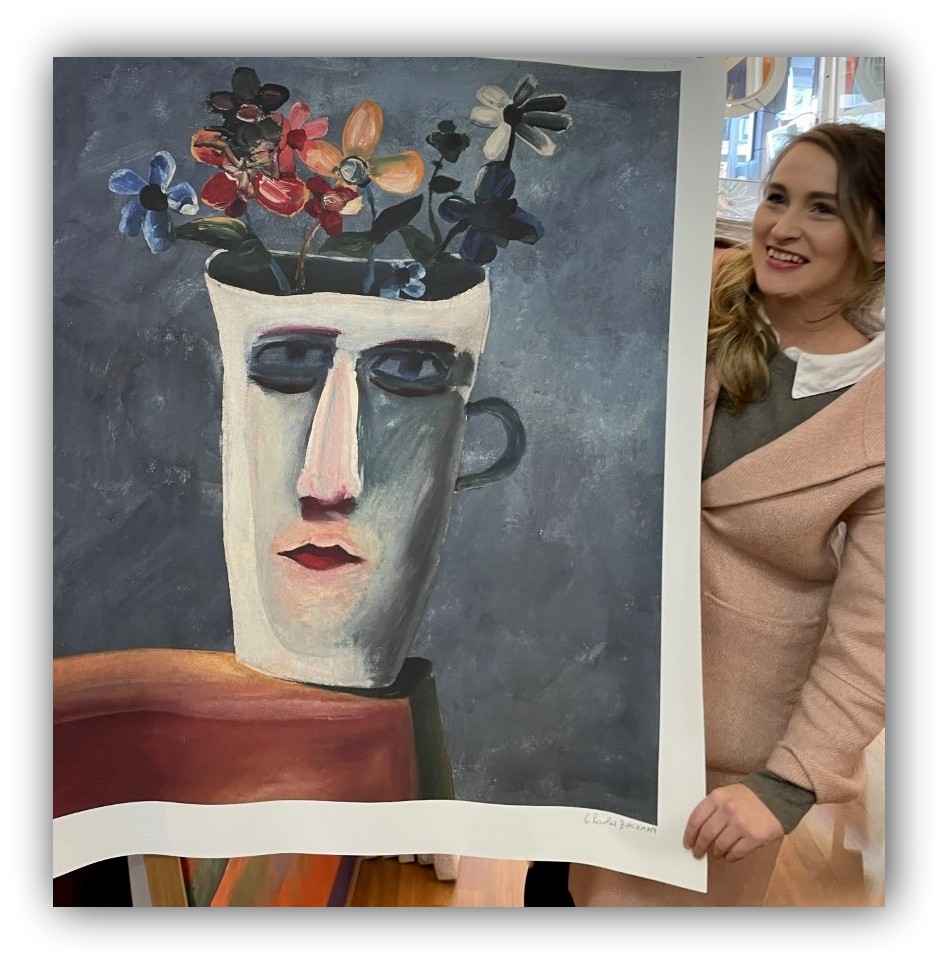 Lauren, as Print Decor manager, oversees your project and helps with design and sourcing art. She has a diploma in Visual Art and the masterly ability to see projects through to completion in a timely manner.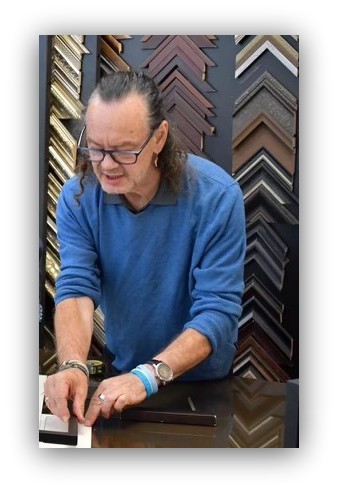 Kit, with an educational background hailing from Cambridge, has certificates in Architecture, Design and Art. He is a master of computer visual design and can take your images from Jigalong in The Pilbara, or anywhere else on this planet, and create an In-Situ design for you.
Mask-up???

With the on-going challenges we all face during this difficult time, we are determined to see the wheels of Print Decor continue to help provide a joyous and aesthetic environment for our customers. Bring some joy to your space without having to leave your home. If you would prefer us to "mask-up" during the consultation, please let us know.

Wishing you the very best, Lynne and Bernie Lowenstein, Print Decor owner managers.