Melbourne Picture Framing Services
Modern Framing Design with Traditional care and service

Lynne and Bernie Lowenstein (co owners) have been helping customers make their homes more beautiful since Print Decor was founded in 1985. Our intention as the owners and staff of Print Decor is to provide aesthetic decor, well designed and framed images and works of art that enhance and make your environment more enjoyable to experience.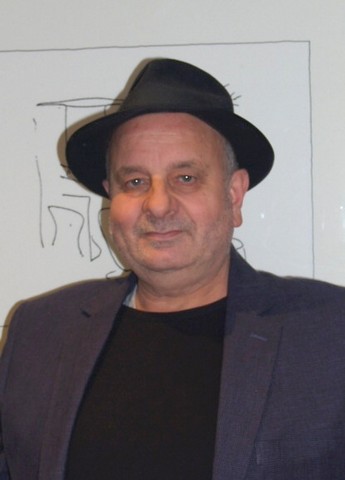 Below: One of our customers had their wedding photos framed with us. This beautiful shot was framed in our Princess high gloss white frame and looks absolutely beautiful. Thank you bride and groom.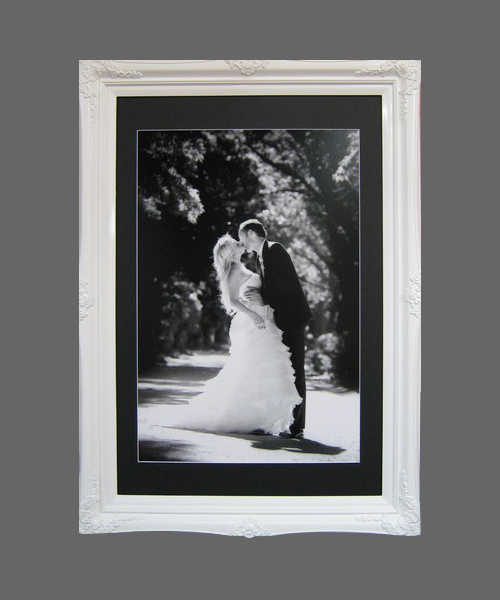 We are proud to have picture framing design experts with many years of experience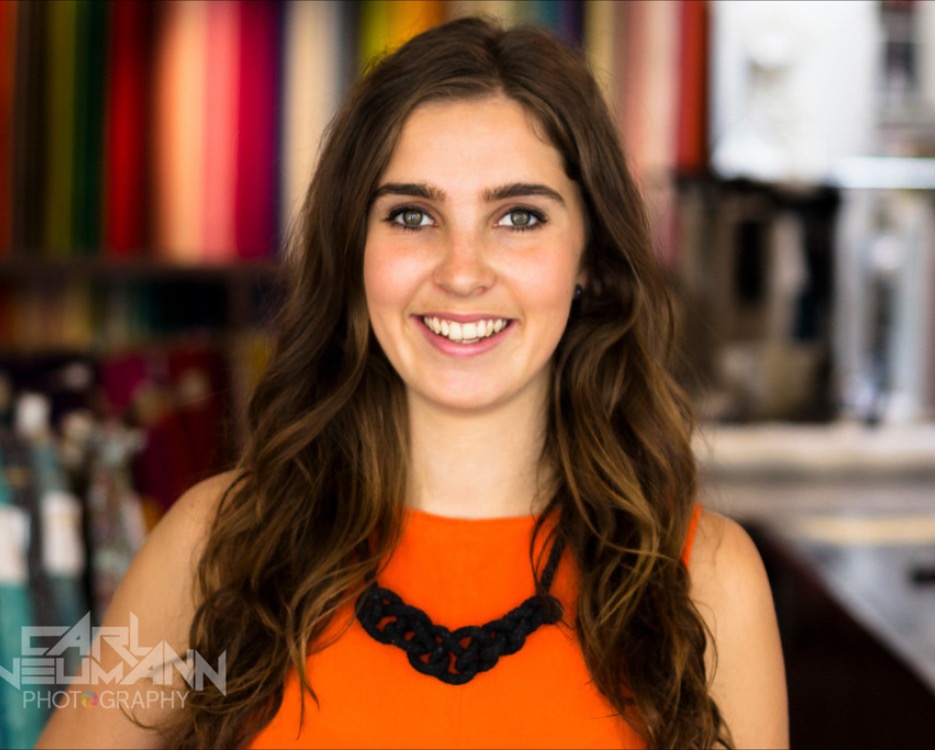 "Contemporary advice with traditional care and service"
You can see the ongoing list of custom framing tips Lynne is compiling >>> (click here)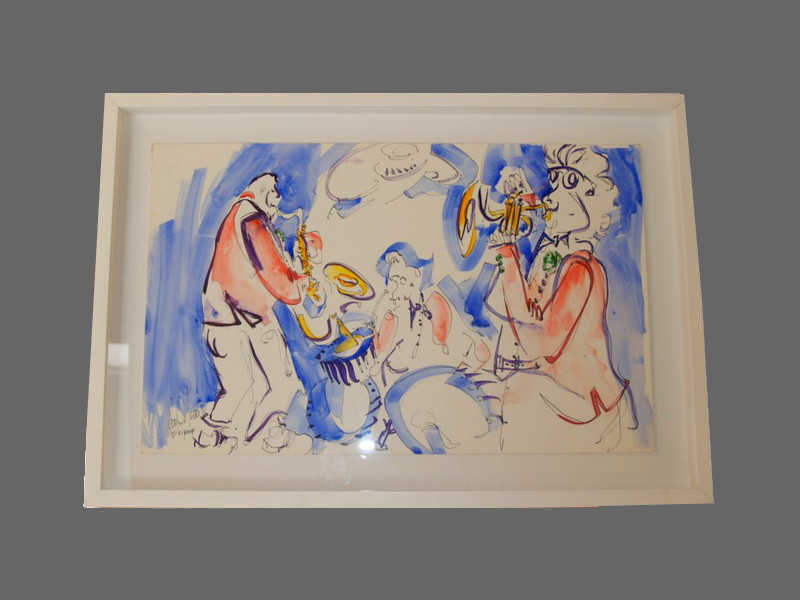 Simple white frame with a touch of sophistication by recessing the art work back and creating a "box like" effect. (Keep scrolling down for more examples.)
Custom Framing Discount Card | Up to 20% off
By filling out the VIP subscriber form (click here) you will receive the occasional email with special custom framing discount offers, new releases, and info about new local artists.
Below is an example of conservation framing
The original Batman sketch was drawn on low quality paper. To help preserve this work we placed a sheet of special hidden archival board beneath the aged paper sketch. Due to the acid free nature of the archival board and other in built properties the damaging materials in the old paper are gradually reduced and absorbed by the board thus dramatically extending the life of the sketch.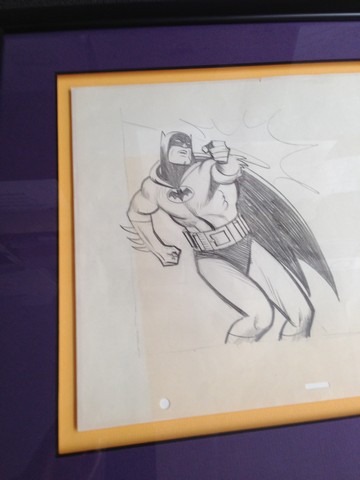 We used yellow and purple mat board borders for aesthetic reasons but again ensured these mats were museum quality. The framing glass was raised 2 mm above the art work to create a mini air pocket which helps prevent mould forming due to changing temperatures and condensation moisture droplets lodging on the paper surface. As a final precaution the backing board was also acid free. Had the customer intended to hang the picture in a space exposed to sun light we would have used UV blocking glass or perspex/plexiglass.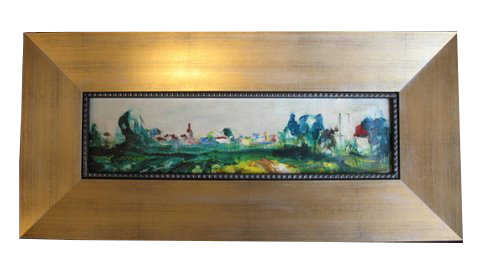 When this oil painting (above) arrived for re framing the surface was badly discoloured and in a pretty sad state. We used a special art cleaning solution and art varnish to bring it back to its original vibrancy. The elegant modern gilt frame replaced the boring old wood frame producing a new slick feel. I wish we took a snap of the "before" to compare.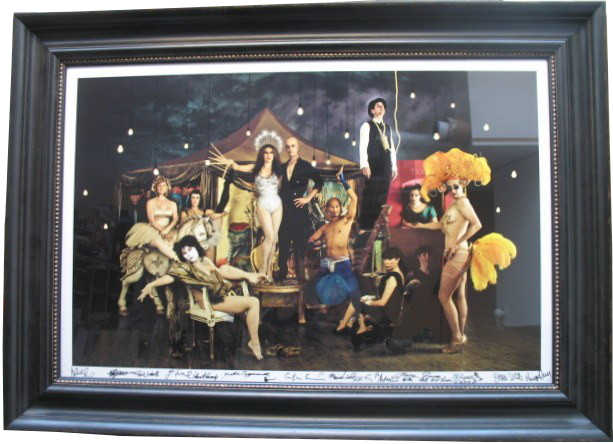 Oh yes we see many an interesting picture to frame. The above was a hand signed poster for a Burlesque show at 45 Downstairs in Melbourne.
If you are looking for a specific frame we have provided links to 2 of our major frame suppliers-
Click here to see a large range of frames from one of our 5 suppliers

Click here to see a large range of Hand Finished Italian Frames from Bellini Mouldings
Print Decor's frame range includes: (click the links)
Featured in our range are some of the most beautifully finished modern and contemporary designs that will give your space a distinctly modernist feel.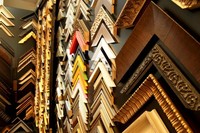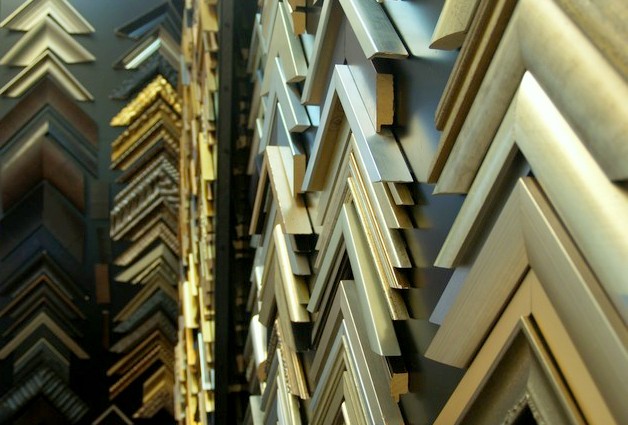 BECOME A VIP SUBSCRIBER AND RECEIVE SPECIAL PICTURE FRAMING OFFERS AND DISCOUNTS. CLICK / TAP HERE >>>